China's currency reserves plunged in January
Chinese international reserves decreased USD 99.5 bln in January. At the same time, the country's reserves have dropped to USD 3.23 trn, the lowest level since 2012.
The Chinese government continues to support the national currency in terms of slowing growth and increased capital outflows. As the pace of reserves decline is high, it looks like currency support is unsustainable and further substantial CNY depreciation will occur in 2016:
China has been running down its vast foreign currency reserves in an attempt to boost the value of its own currency and stem a flow of funds overseas.
But that has declined by $420bn over six months and stands at the lowest level since May 2012.
The Chinese national currency depreciation could trigger another negative wave in emerging markets.
Investor fear
The Chinese authorities fear a rapid devaluation of their currency, as it could destabilise the economy.
Many Chinese businesses hold debt in dollars and managing those debts with a severely weakened yuan could cause problems and some companies to fail.
So China has been trying to engineer an ordered devaluation of the yuan, but that is proving hard to deliver.
Investors have been trying to pull funds out of investments priced in yuan and speculators have been betting on further falls in the currency.
To stabilise the situation China has been selling dollars and buying yuan.
And it has been using other tactics, including curbing currency speculation and ordering offshore banks to retain their reserves of yuan.
Commenting on the decline, veteran economist, George Magnus noted that there is "confusion" over China's foreign currency policy.
As it stands now, however, what is really happening with the biggest risk factor to commodity, credit and capital markets, remains a mystery, and instead of getting some much needed clarity from China's January reserve number, the world's traders and investors will now have to wait for the February reserve update one month from now to learn if China has managed to slay its capital outflow demons, or if these were just getting started.
For markets, what this means is that the next month will likely be market by more of the same sharp, illiquid volatility that has characterized 2016 so far.
On the oil front :  Oil prices are supported by Saudi Arabian oil minister's comments on "successful" talks with his Venezuela's counterpart. The two ministers met on Sunday to discuss ways to stabilize oil prices. Speculations continue to increase that six members of OPEC and two non-OPEC producers will have an extraordinary meeting to decide the future of the oil industry. Investors should be prepared for the worst scenario in the oil market; however, OPEC decision may bring a "black swan".
With China offline for the next seven days as its celebrates its Lunar New Year, late decline in US equities last week sent Asian stocks lower with Nikkei trading in red for most of the none.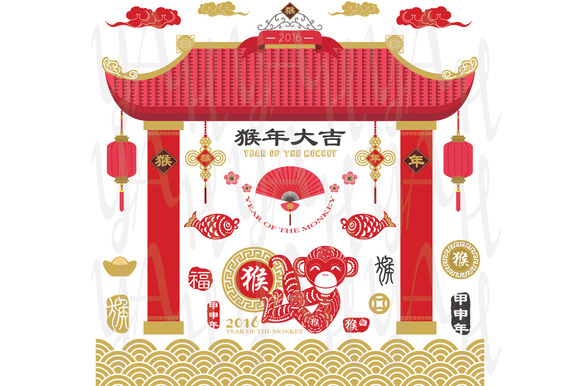 Nonetheless, the index staged a late rebound and The Nikkei  ended 1.1% up at 17004.30.
In other markets, WTI crude oil is holding above 30 handle for the moment but there is no strength to take it further higher.
Gold, on the other hand, is rather firm and is trading reclaim 1170 handle again.
Released today, Japan current account surplus widened to JPY 1.64T in December, labor cash earnings rose 0.1% yoy in December, Eco watchers current sentiment dropped to 46.6 in January. Eurozone Sentix investor confidence, Canada building permits and US labor market conditions index will be released later today.
Fed chair Janet Yellen's testimony to Congress will be the main focus this week. Some economists expected Yellen to strike a balanced tone emphasizing both the improvements seen in the US economy and the risks ahead. The markets have basically priced out a March hike and attention will be on hints of the chance for a rate hike by mid year. Meanwhile, dollar was sold off deeply last week as New York Fed president William Dudley warned of tightening conditions in financial markets. And Yellen's comments on the issue will be scrutinized.
On the data front, the calendar is relatively light this week. UK trade balance and production might trigger some reactions in the markets. But other than Yellen's testimony, main focuses will be on Friday's Eurozone GDP and US retail sales. Here are some highlights for the week.
Tuesday: Australia NAB business confidence; Swiss unemployment; German industrial production, trade balance; UK trade balance
Wednesday: UK productions; Fed Yellen testimony
Thursday: Swiss CPI; US jobless claims, Fed Yellen testimony
Friday: Australia home loans; German GDP, Italy GDP; Eurozone GDP; US retail sales, import prices, U of Michigan sentiments