Global stocks on wrong foot into June

Oil and data weigh on Shares
European Stocks Drop Led by Mining and Leisure
Equities in Europe fell on Wednesday due to losses in the mining sector amid a retreat in commodities prices and a fall in and travel and leisure shares after the US alerted over the possibility of terrorist attacks in Europe this summer.
The FTSE 100 lost 0.53% or 34 points,
the DAX 30 slid 0.44% or 45 points,
the CAC 40 fell 0.56% or 25 points,
the IBEX 35 decreased 1% or 95 points
and the FTSE MIB went down 0.85% or 153 points around 10:15 AM London time.
Yen Gains as Sale Tax Hike is Delayed to 2019
The Japanese currency strengthened 1% against the dollar to 109.68 on Wednesday after the country's prime minister has announced a delay to a rise in its sales tax from April 2017 to October 2019.
Reuters News: The U.S. dollar floundered against the yen and the euro after soft data in the world's largest economy prompted investors to reconsider whether the U.S. will raise interest rates in the coming months.
This was followed by manufacturing data showing China's economy is still struggling to regain traction and euro zone factory growth at a three-month low.
"Markets kicked off June in an inauspicious style this morning," said Connor Campbell, a financial analyst at Spreadex.
"China set the tone…the country's continually limp manufacturing…an unwanted reminder of the global weaknesses circling the market like vultures."
While stocks struggled, heightened demand for safe haven bonds pushed German bond yields lower to within 10 basis points of a 0.05 percent record trough.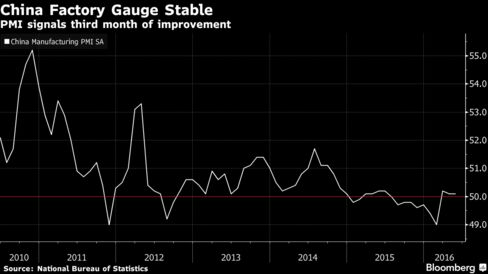 As Bloomberg put it "China's purchasing managers' indexes for May added to evidence that growth remains subdued after the economy expanded last year at the slowest pace in more than two decades. Similar manufacturing gauges for the euro area and U.K. pointed to mediocre expansion, while a gauge for the U.S. is also due Wednesday. Polls showing an increasedrisk that the U.K. will vote to leave the European Union in a June referendum are also making investors wary.
The pound declined 0.2 percent to $1.4455 after dropping 1.1 percent on Tuesday, when ICM opinion polls released by the Guardian showed a lead for the campaign to take Britain out of the EU.
The yuan erased a decline of as much as 0.2 percent that took it close to a five-year low, while New Zealand's currency rose 0.6 percent after a gauge of the nation's terms of trade increased by more than economists forecast.
The rupee weakened as much as 0.3 percent, according to prices from local banks compiled by Bloomberg. Rajan has told the government he doesn't want to continue as central bank chief after his term ends in early September
West Texas Intermediate crude fell 1.5 percent to $48.35 a barrel, after climbing for a fourth month in May. The Organization of Petroleum Exporting Countries is unlikely to reach an agreement limiting production at this week's meeting in Vienna as the group sticks with Saudi Arabia's strategy of squeezing out rivals, according to analysts surveyed by Bloomberg.