Dollar Rises on prospects of Fed´s Tightening in March  
Higher European bond spreads weigh on Euro
HSBC fell on profits slump
European Stocks higher as gains mining offset HSBC
Chances of a March Fed´s rate increase is not off the table said  Philadelphia Fed President Patrick Harker,dollar advanced against its major peers.
The prospect of tightening monetary policy helped stoke the dollar, which has been trading below this year's highs as investors clamor for detail on spending plans under U.S. President Donald Trump. Equity markets, meanwhile, have gone from strength to strength on growth optimism. American markets are poised to reopen after long weekend.
Meanwhile European PMI data fails to inspire Euro currency as Major European Feb Preliminary PMI Manufacturing Survey confirmed growth momentum in region (Germany and Euro Zone handily beats expectations to hit 6-year highs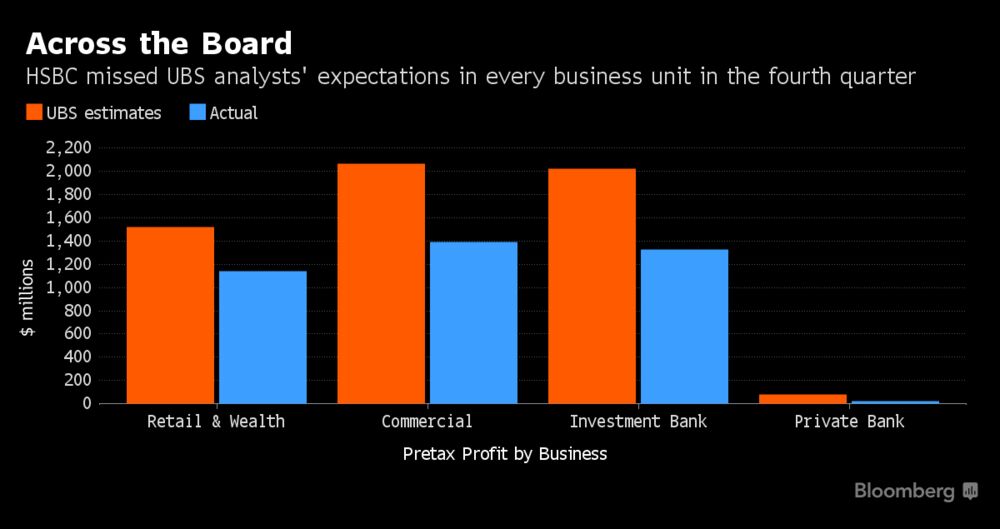 HSBC Bank since its CEO Gulliver started restructuring in 2011, he's slashed more than 40,000 jobs and has pledged another 25,000 cuts, exited at least 80 businesses and reduced its global footprint to 70 countries and territories from 88. Investors need to lower their expectations as a 10 percent return on equity is probably the best a large universal lender can do, the CEO said in January. HSBC is still far from that — the firm reported a 0.8 percent return on equity for 2016, down from 7.2 percent a year earlier.
Danger of Protectionism 
HSBC, the world's largest trade-finance bank, noted the dangers of "possible protectionist measures from the new U.S. administration impacting global trade" in Chairman Douglas Flint's outlook in the annual report. Flint also said "the threat of populism" in European elections and Brexit negotiations could harm the bank's operations, Bloomberg reports.
Euro-area PMIs
Economic activity in the euro area unexpectedly rose to the highest level in almost six years, with the composite Purchasing Managers Index for February climbing to 56.0, according to IHS Markit. The rise was driven by the common-currency area's two largest economies, with composite PMIs for both Germany and France coming in above 56.0 for the month. While politics continues to dominate coverage of Europe, investors are starting to recommend looking beyond the noise to find opportunities.
Job creation was the strongest in nine and a half years; order book growth picked up and business optimism increased while price pressures intensified.
A billion barrels long
Speculators hold more than a billion barrels of bets that crude prices will continue to rally. The record high position comes as oil continues to trade in a tight range, with a barrel of West Texas Intermediate for March delivery at $54.12 by 5:30 a.m.
Markets rise
Overnight, the MSCI Asia Pacific Index was broadly unchanged, while Japan's Topix index added 0.7 percent as the yen weakened. In Europe, the Stoxx 600 Index was 0.3 percent higher at 5:35 a.m., as economic optimism rose following the PMI numbers. U.S. stock-market futures pointed to a higher open following the holiday break.
10 Year risks spreads in Europe: widening in France and Italy: France now in the periphery debt club
France:  80bps
Italy: 190bps
Spain: 132bps