US Dollar unmoved by Increased March Rate speculation
Investors await Trump´s  speech to US Congress 
European stock markets trading little changed
It's reported that based on Bloomberg's world interest rate probability tool, the markets are pricing over 50% chance for a March hike. Sharply higher than around 34% a week ago.
Investors are in wait a while or in pause, European stocks trading little changed and the dollar paring this month's gains before President Donald Trump addresses Congress. Oil declined.
There´s a sense of too much expectation on the plans that the Trump team are lying out the next moves in markets direction.
World stocks hover just shy of all-time highs and are on course for a fourth straight month of gains on Tuesday, as investors awaited a speech by U.S. President Donald Trump for signals on infrastructure spending and tax cuts. Global share markets have risen more than 10 percent since Trump won power in November and investors are hoping a speech to U.S. Congress later will detail his "big" spending promises.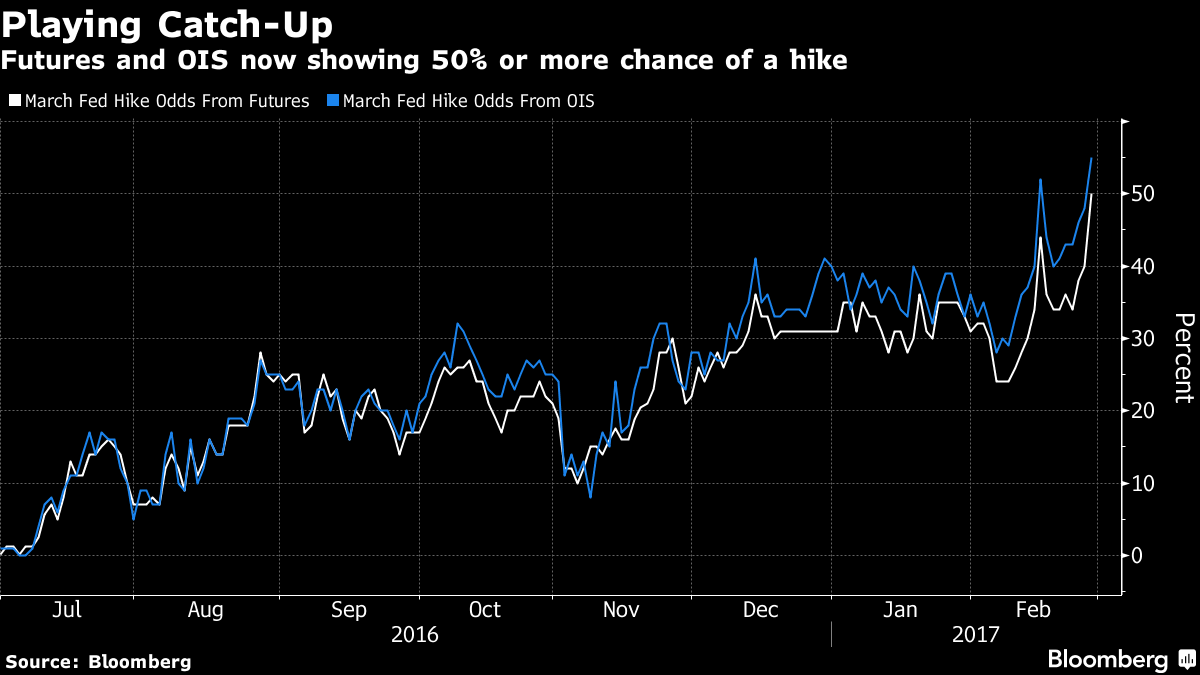 Dallas Fed Kaplan: Don't overread market expectations
Dallas Fed president Robert Kaplan said that interest rate should rise "sooner rather than later". And "sooner rather than later means in the near future" but without reference to a specific time frame.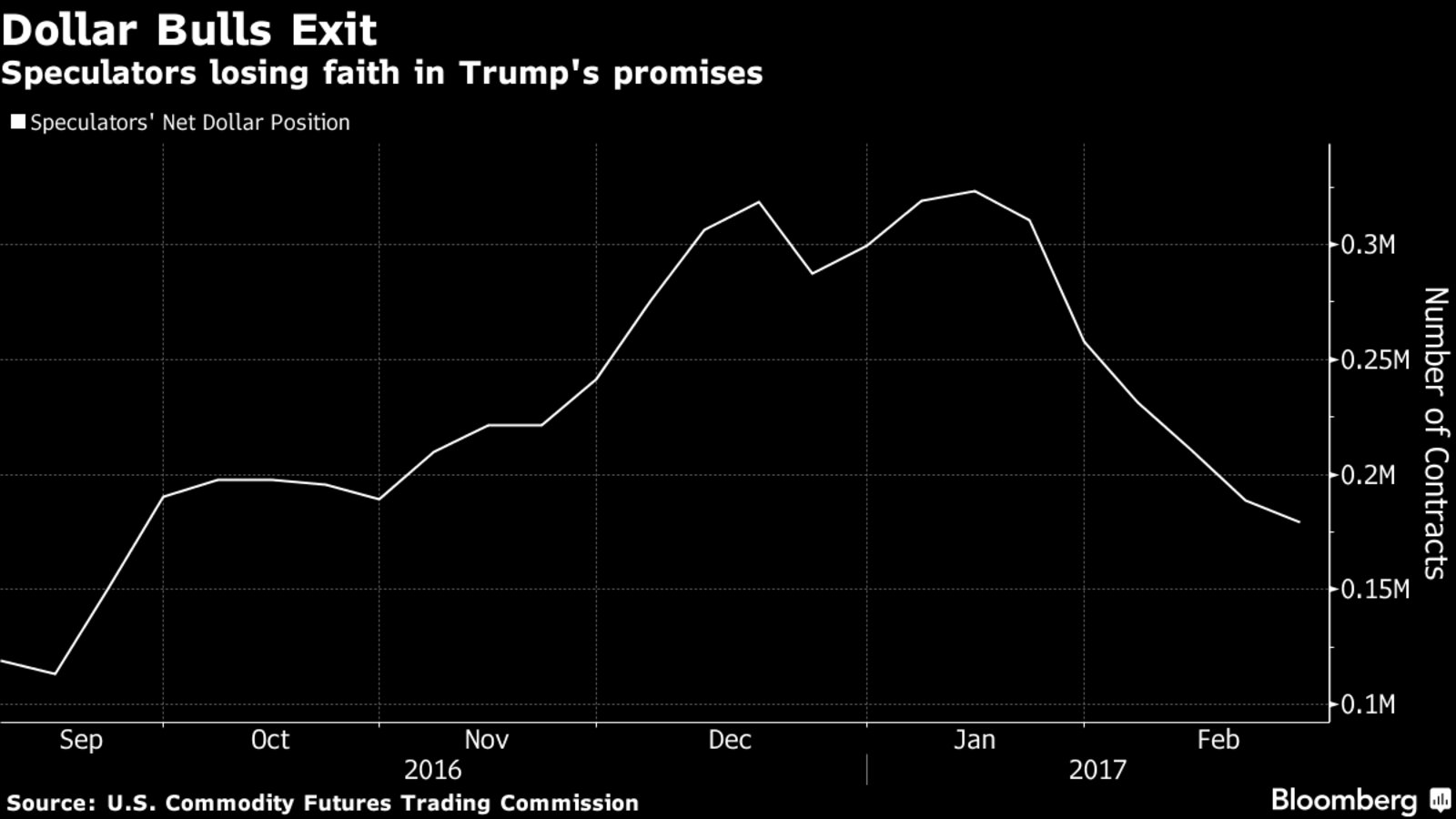 Main Moves in Markets from Bloomberg:
Stocks
The Stoxx Europe 600 Index was little changed at 8:05 a.m. in New York, after four straight days of losses. The index is still up 2.6 percent for February.
Asia stocks erased gains after Japan's Topix gave up almost all of a 1 percent rise, with the steepest paring coming in the final half hour of trading. The MSCI Asia Pacific Index trimmed its monthly gain to 2.2 percent.
Currencies
The Bloomberg Dollar Spot Index fell 0.1 percent.
The yen added 0.4 percent to 112.70 per dollar, after sliding 0.5 percent Monday to snap a three-day winning streak.
The British pound slipped 0.2 percent to $1.2420. The currency is down 1.3 percent for the month.
Bonds
Yields on 10-year Treasuries rose one basis point to 2.36 percent after climbing five basis points on Monday.

European government bonds traded in a tight range. The German 10-year yield rose one basis point to 0.21 percent. Peripheral bonds extended Monday's gains as 10-year Italian yields fell three basis points to 2.1 percent.
Commodities
West Texas Intermediate Crude fell 0.3 percent to $53.90 a barrel. Brent Crude retreated 0.5 percent to $55.67.
Gold climbed less than 0.1 percent to $1,253.49 an ounce. The metal has gained 3.5 percent in February, its second monthly advance.