World equities hold record highs 
MSCI World Index hit a fresh record
Eurozone inflation rises to 2%
Odds of US rate hike in March rise
European stocks held near 15-month highs and the dollar strengthened against other top global currencies on Thursday on growing expectations that the U.S. central bank will raise interest rates later this month.
Latest Hawkish comments by Fed´s Brinard added to the cause of a sooner than otherwise rate hike: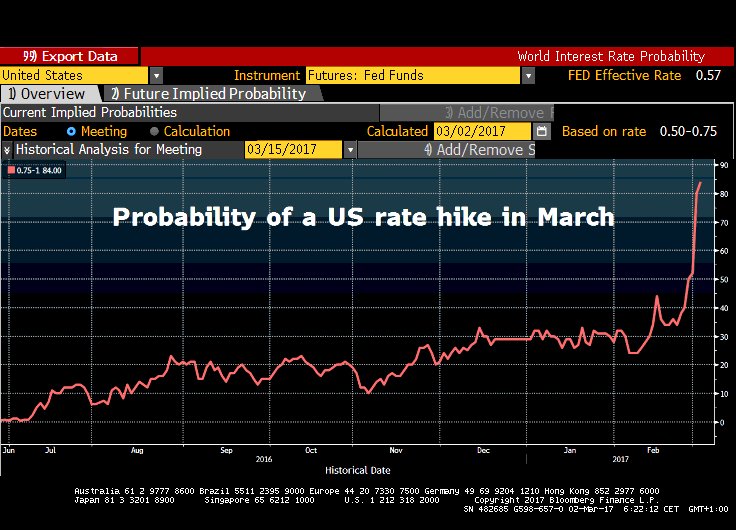 And so the dollar extended gains: the greenback headed for the longest winning streak since May and gold continued to retreat as Lael Brainard became the latest Fed official to support the case for an interest-rate hike "soon."
The Dow average just needed five weeks to add 1000 points to climb to 21ooo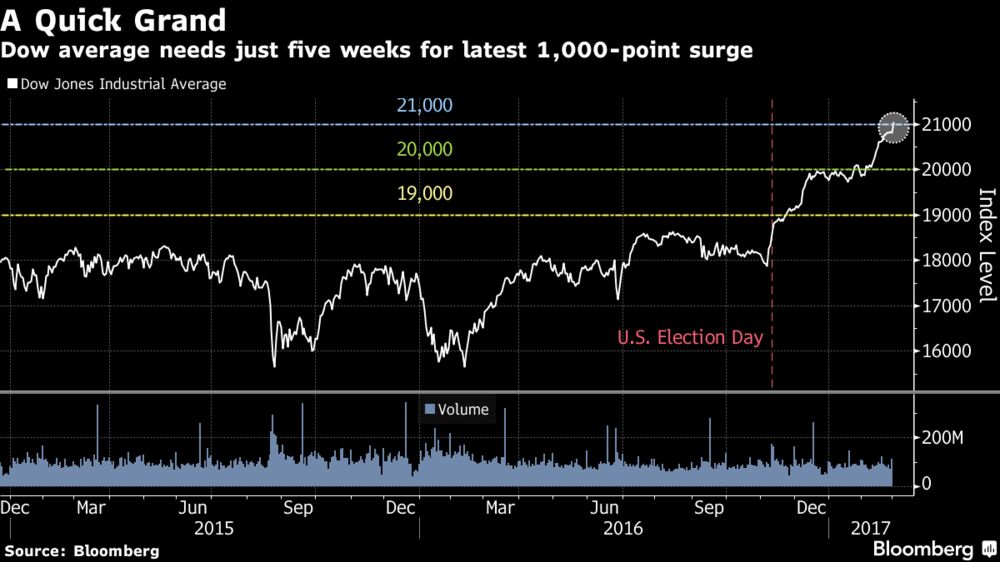 As Bloomberg puts it, Investors are coming to grips with a week in which data indicated global growth is firming, stock gauges rose to unprecedented levels and the chances of a March interest-rate hike by the Fed surged.
And the US President Trump can´t wait:
Since November 8th, Election Day, the Stock Market has posted $3.2 trillion in GAINS and consumer confidence is at a 15 year high. Jobs!

— Donald J. Trump (@realDonaldTrump) 2 de marzo de 2017
The MSCI World Index hit a fresh record. World equities have gained about $6tn since Trump election, equals to combined GDP of Germany and UK.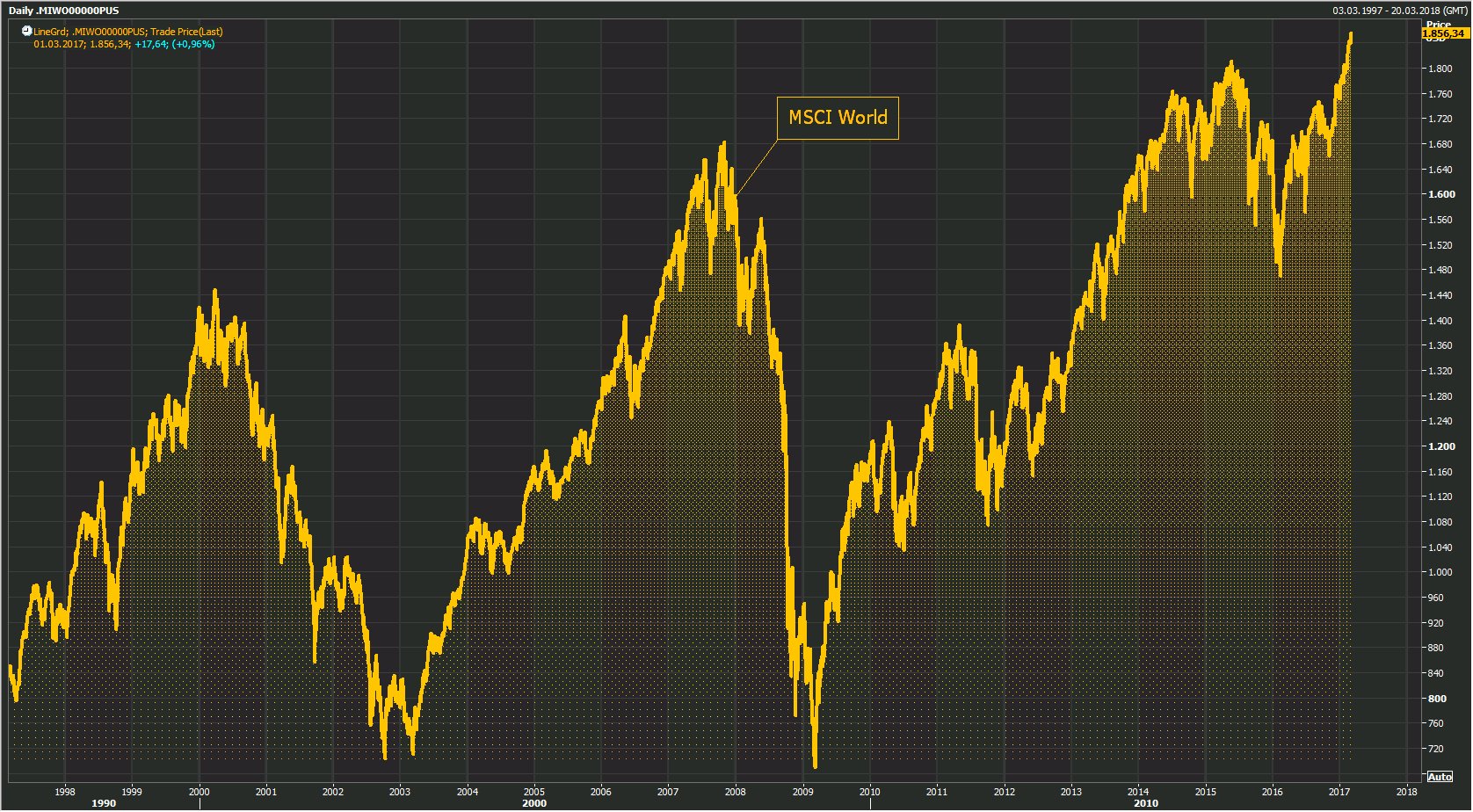 European shares dipped after Wednesday's strong showing, gains on Asian bourses and new record highs on Wall Street.
The pan-European STOXX 600 index fell 0.1 percent after adding 1.5 percent on Wednesday and hitting its highest since December 2015, as losses on consumer-related stocks outweigh gains in healthcare and miners.
The MSCI's broadest index of Asia-Pacific shares outside Japan  rose 0.3 percent, while Japan's Nikkei  closed up 0.9 percent after hitting a 14-month high as a weaker yen helped exporters.
Eurozone inflation rises to 2%
Eurostat, the region's statistics office, said energy prices, food, alcohol and tobacco were the main drivers of the rise.
The eurozone´s emplyment rate was unchanged in January at 9.6% – the lowest since May 2009.
There were 15.2 million unemployed people in the region, down 56,000 compared with December.
Greece has the highest jobless rate in the eurozone at 23% followed by Spain at 18%, while Germany has the lowest at 3.8%.