Global Stocks barely up as decisive week underway
Politics : Brexit real starting point may happen this week
Scotland may not follow : Divided Kingdom
Dutch elections : vote more divided than ever
European bourses advance and Asian share rose led by a surge in Hong Kong stocks which rose the most in three months as Japan hit 15 month highs. U.S. futures are little changed along while the dollar rebounded from session lows after Friday's selloff.
The week ahead full of events that could make markets swing : investors braced for a potential interest rate hike in the United States, a Dutch election and the first G20 finance ministers' meeting of the Trump era.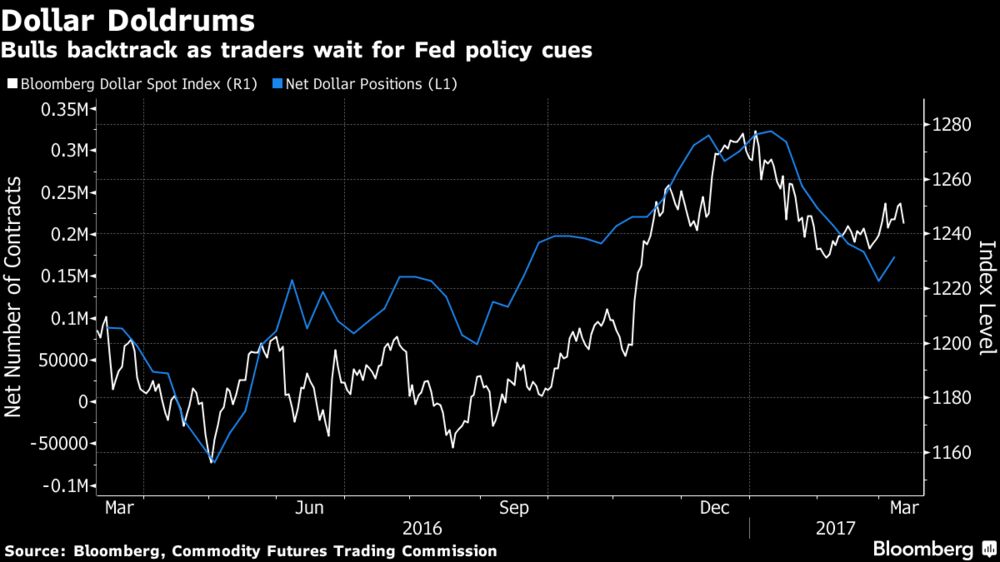 The sterling rose 0.4 % aginst the dollar, but ahead of what is coming regards Brexit and EU article 50 triggering by the UK government, the pound will suffer as uncertainty will hit confidence.

WTI crude is down 1 per cent at $48.04. Brent is down 0.5 per cent at $51.13.

The pound is up 0.4 per cent, above $1.22, on speculation Article 50 is imminent.
 European stocks are steady. The FTSE 100 is up 0.2 per cent, the Xetra Dax 30 is up 0.2 per cent and region-wide Euro Stoxx 600 0.1 per cent higher.
US equities futures are pointing to opening gains of 0.1 per cent for the S&P 500 and the Dow Jones Industrial Average
The euro, at $1.0668, is flat ahead of Wednesday's general election in Holland.
Shares in Asia finished higher on Monday after better-than-expected US jobs report on Friday lifted investors sentiment.
The Shanghai Composite added 24 points, or 0.8%, to 3,237;
the Nikkei 225 gained 29 points, or 0.2% to 19,634;
the Hang Seng jumped 261 points, or 1.1%, to 23,829;
the Kospi added 20 points, or 1%, to 2,118, after the Court upheld the impeachment of South Korean President Park Geun-hye.
Dutch election exposes fragility of mainstream as 3 largest pol parties expected to scrap together <40% of the vote.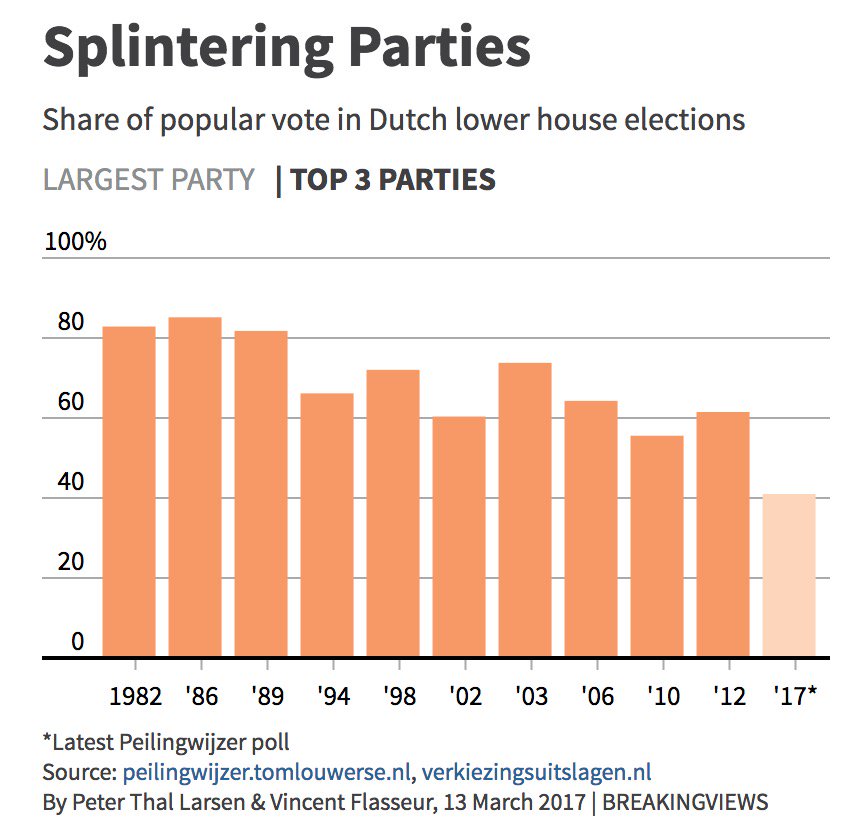 Mean while, Turkey's Erdogan Lashes Out at Netherlands
"We will teach them international diplomacy." So said President Recep Tayyip Erdogan, who compared the Dutch and German governments to Nazis after both canceled campaign events encouraging Turkish expats to vote in a referendum to expand his presidential powers. On Saturday, the Netherlands expelled a Turkish minister who'd arrived to campaign, and demonstrators clashed with police in Rotterdam. Dutch Prime Minister Mark Rutte, who some have accused of limiting rallies to tamp down anti-immigrant sentiment ahead of Wednesday's election, has demanded an apology, as Europe hardens against Turkey's provocative rhetoric.
BREXIT:   Rating agency Fitch has fired a sobering blast at anyone who thinks Britain's departure from the EU will be simply.
In a new commentary, James McCormack, Fitch's Global Head of Sovereign Ratings, outlines five challenges facing Theresa May as she prepared to trigger article 50.
McCormack points out that May doesn't have the luxury of controlling the agenda of the Brexit talks. This means some leaders can refuse to discuss future trade links, for example, until other contentious issues have been nailed down – such as Britain's outstanding financial promises to the bloc.
Brexit is still shrouded by uncertainty. As one UK official closely involved in the process puts it: "Some days I wake up and think it's all going to be fine. Other days, it feels like a disaster in the making."
There are three main "known unknowns". First, the negotiations themselves. Second, events in the wider world. Third, the unpredictable economic effects of what ever deal is struck; writes Gideon Rachman on the FT 
The consequences of that look potentially dire for the UK. They could include big job losses in manufacturing as British exports face tariff barriers in Europe and supply chains are disrupted by hold-ups at customs. The City is likely to lose jobs to Europe as the EU changes financial regulations. Tax revenues could fall sharply. There could also be serious labour shortages in the UK, as freedom of movement ends. Pret A Manger, the ubiquitous sandwich chain, revealed last week that only one in 50 of its job applicants is British. The National Health Service needs European doctors. Britain's universities will lose students and academics. Certainly is not going to be a brighter Uk as things stands.