Sterling pounded as Brexit talks get the go ahead
European equities mixed, energy stocks steadier as oil little changed.
S&P 500 futures flat, Treasury yields higher ahead of Fed
 Gold only one dollar above the $1,200 mark

Equities The tone across stock markets is generally cautious as traders are wary of making bold bets ahead of a plethora of events this week:
including the Dutch general election, and monetary policy decisions from the central banks of the US, UK and Japan.
US index futures suggest the S&P 500 will start the day unchanged at 2,373.5, less than 1 per cent shy of its record closing high touched at the start of the month.
The pan-European Stoxx 600 index is down 0.1 per cent as miners see losses.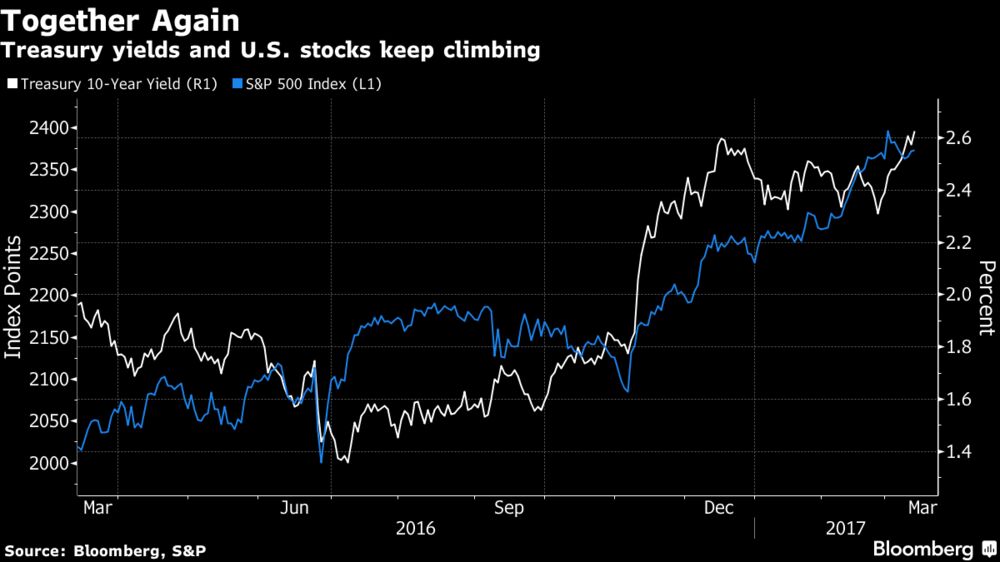 The political turbulence roiling the European Union is making Russia look like a safe bet to bondholders.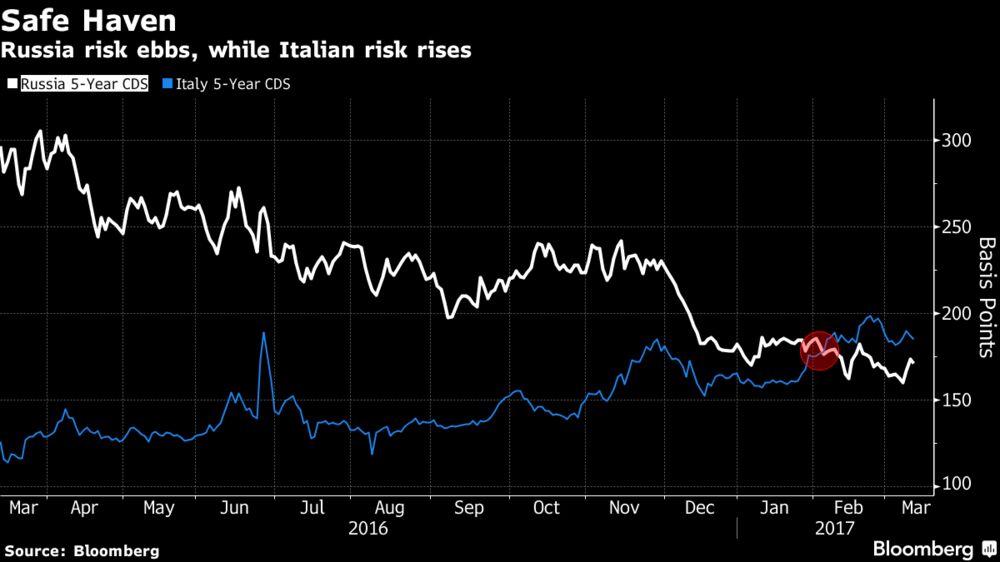 It has become cheaper to insure Russian debt against default than Italian
The pound tumbled as U.K. Prime Minister Theresa May received permission to trigger Brexit. Stocks slumped before central bank meetings this week, though shares in India rallied on election results.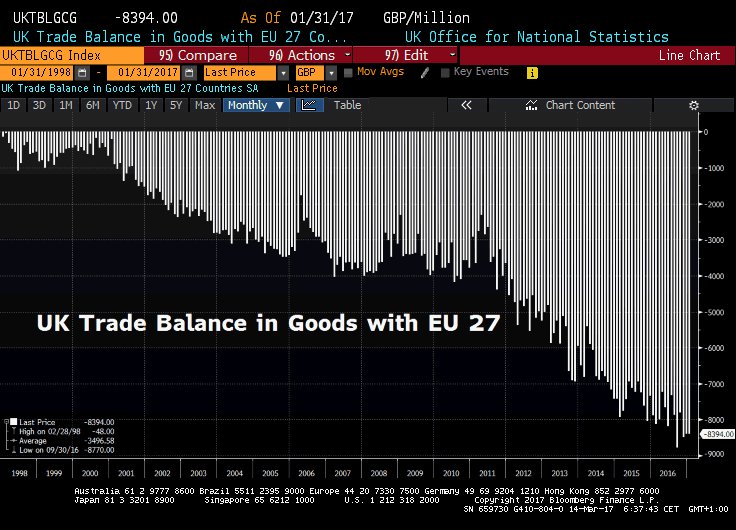 Currencies
The euro is down just 4 pips to $1.0649 as investors await the outcome of the Dutch election, due to take place on Wednesday.
The Japanese yen is up 0.2 per cent to ¥115.13 per dollar and the Turkish lira is 0.4 per cent softer at 3.7527 per buck as Ankara's relations with a number of European countries deteriorate.
The pound dropped 0.8 percent to $1.2123 as of 8:29 a.m. in London. The U.K. currency rose 0.4 percent on Monday. The euro slipped 0.1 percent to $1.0641.
The Bloomberg Dollar Spot Index rose 0.2 percent. The yen fell 0.2 percent to 115.08 per dollar.
The rupee climbed 0.7 percent to the highest since April 2016.
Bonds
The yield on 10-year U.S. government bonds slid less than one basis point to 2.62 percent. That leaves it above the 2.60 percent level that Bill Gross says would herald the start of a bond bear market if it holds for a week.
The yield on 10-year Australian government bonds fell one basis points to 2.92 percent.
Commodities
Oil rose 0.1 percent to $48.47, after swinging between gains and losses before U.S. government data forecast to show record crude inventories expanded further. WTI lost 9.2 percent over the previous six sessions as rising U.S. supply has swamped the impact of output reductions from OPEC members and 11 other nations that started Jan. 1.