European Stocks mixed ahead of potential trade tension in G-20
Dollar holding on G-2o Jitters
Oil prices raise after volatile week
Asian stocks  set for their best week since July
Futures flat
Asian stocks advanced and were set for their best week since July after most of the world's biggest economies either tightened monetary policy, or signaled tightening, in a strong sign of confidence about global growth and inflation
With European stocks mixed,  U.S. index futures (-0.1%) little changed ahead of industrial production data with just Tiffany's set to report earnings.
Shares in Tokyo dropped weighing down the MSCI Asia Pacific Index after it posted its biggest gain since November. Chinese stocks slipped 1 percent as investors sought more evidence of a sustainable economic recovery, but indexes were set for a 1 percent increase for the week. Hong Kong's Hang Seng index touched its highest level since August 2015 on Friday.
Oil-producing countries inside and outside the Organization of the Petroleum Exporting Countries have shown "impressive performance" in throttling the flow of crude oil since reaching a deal late in 2016 to reduce its total output by 1.2 million barrels a day, Khalid al-Falih, the de facto leader of OPEC, said in a Wednesday interview with the WSJ .
Saudi Arabia said OPEC has "a strong willingness" to extend the production supply agreement when it expires in June.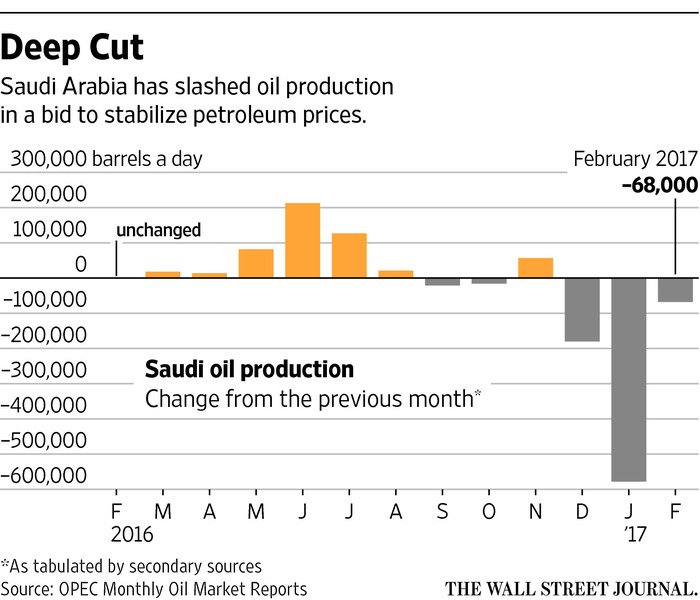 The U.S. dollar steadied Friday after touching five-week lows earlier in the session, a move that followed the guardedly optimistic economic view from the Federal Reserve this week and concern a Group of 20 meeting could stir protectionist trade developments.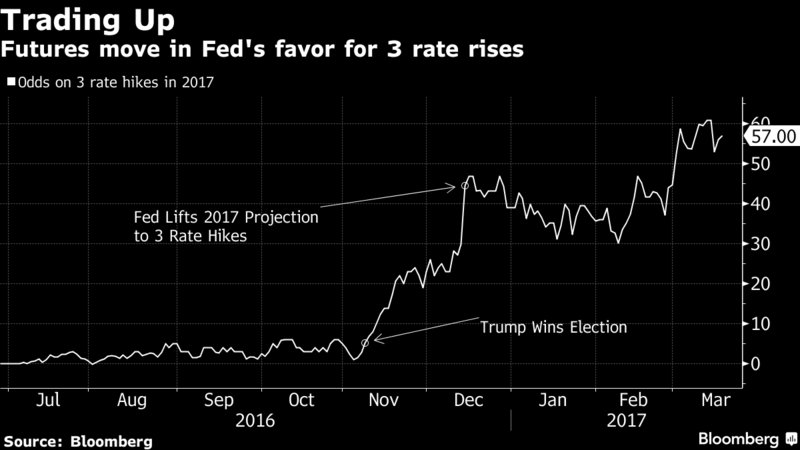 Central banks increasingly in control as growth improves,syas Bloomberg

here

'Much better place' for officials, with new challenge looming
Main moves in markets, from Bloomberg
Stocks
The Stoxx Europe 600 Index was little changed as of 8:04 a.m. in New York.
The MSCI Emerging Markets Index rose 0.3 percent, bringing its rally for the week to 4.4 percent, outpacing a 1.3 percent advance for the MSCI All-Country World Index.
Currencies
The dollar added less than 0.1 percent.
The euro was the worst major performer against the greenback, falling 0.3 percent to $1.0731.
Commodities
West Texas Intermediate gained 0.4 percent to $48.94 a barrel and Brent traded up 0.4 percent to $51.93.
Gold was poised for its first weekly advance this month. Bullion for immediate delivery added 0.3 percent to $1,230.52 an ounce, on track for a weekly gain of 2.2 percent.
Bonds
The yield on 10-year U.S. Treasuries fell three basis points to 2.52 percent.
French yields for bonds of the same duration climbed two basis points to 1.1 percent, while German bunds were little changed.