European shares weak as U.S. stocks fell on weak carmakers trade
Bond yields raise as investors prudent on Xi-Trump meeting
European financials down lead by Italian banks
Protests in Greece as bailout deadlock continues
Global stocks were pressured by a poor start to the second quarter in the US, where carmakers reported disappointing sales data, slamming auto stocks around the globe.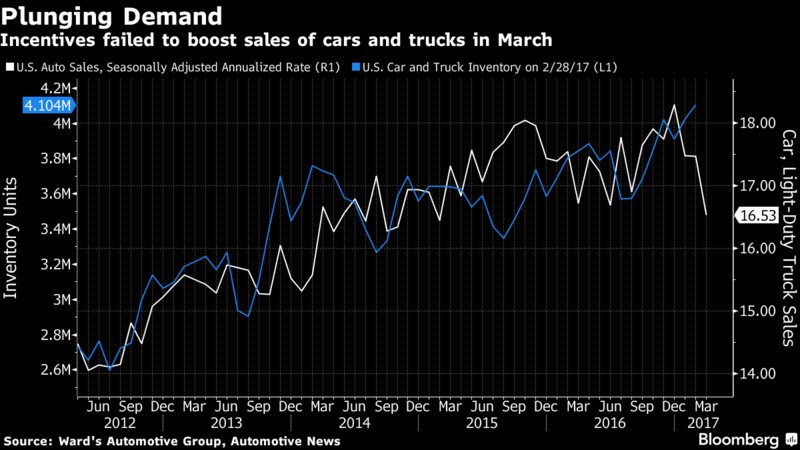 Gold headed for the highest close since the aftermath of the U.S. election and the yen was the top performer among major currencies.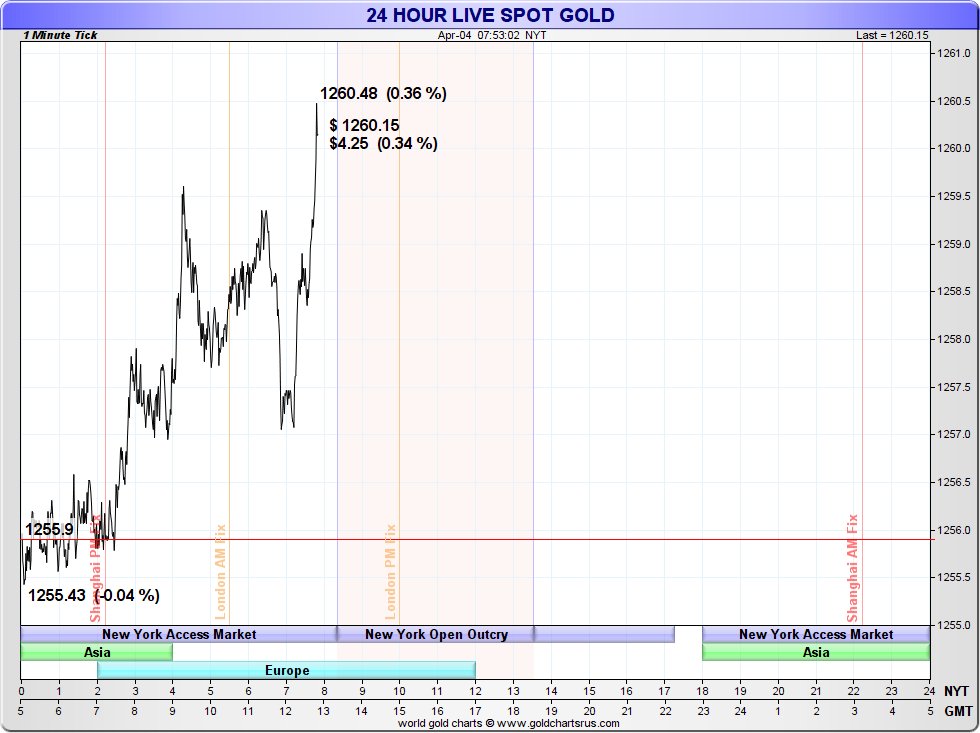 gold has been pushed to a one-week high by geopolitical concerns.
Spot gold has gained 0.6% to $1.260 per ounce; a sign that some investors have been seeking out safe-havens for their money.
The source behind this wave of risk aversion is the uncertainty gravitating around the pending Trump-Xi summit which investors will be paying heavy attention towards, said some analysts.
The selling has persisted for a second day, with Asian stocks and European shares all partially in the red today after their biggest decline in two weeks.
U.S. index futures declined after stocks fell close to their 50-day moving average and as investors weigh risks to the economy's outlook, including whether fiscal stimulus will be carried out.
Large U.K. exporters benefited from a fall in the British pound, however, helping keep the pan-European Stoxx 600 index steady. The pound was last down 0.3% against the dollar at $1.244, adding to a 0.5% drop Monday that followed lackluster U.K. manufacturing data.
Meanwhile in Greece,
The Greek debt crisis is heating up, as public anger over its austerity programme bubbles up again.
Thousands of people have taken part in a march in Athens today, protesting against pension cuts under various Greek bailout packages since the crisis began.
The demonstration comes as Greece and its lenders continue to struggle to reach an agreement to finally unlock fresh bailout loans, which have been frozen for months.
Eurozone finance ministers are due to discuss the situation in Malta on Friday; but it seems unlikely that a deal will be reached in time.
Asia: Car sales bad news spread to Japanese stock market:
Nikkei drops to 10-week lows; automakers tumble on weaker than expected U.S. sales.
Investor on watch this week, from Bloomberg:
Fed speakers include William Dudley, president of the New York Fed, and Governor Daniel Tarullo. Minutes from the March meeting, which are scheduled to be released April 5, should put their recent public comments into perspective. Minutes are also due from the European Central Bank's latest gathering.
France's presidential candidates assemble for another TV debate Tuesday.
Moody's Investors Service placed South Africa on review for a credit-rating downgrade; the company's scheduled review is set for Friday
China's President Xi Jinping will meet U.S. President Donald Trump for two days starting April 6.
U.S. non-farm payrolls are due April 7.