Gold Spikes To 5 Month Highs;
Stocks, Bond Yields Sink As US Begins Syria Operation
The U.S. missile attack on Syria jolted financial markets, boosting haven assets.
Gold, oil and government bonds were among the biggest gainers
"Whether the market reaction is temporary or will continue will depend on the reactions from the international community." said one analyst from Sumitomo Bank. "Hopefully Russia will also be critical of Syria's gas attack, but without international unity it's a negative for the U.S.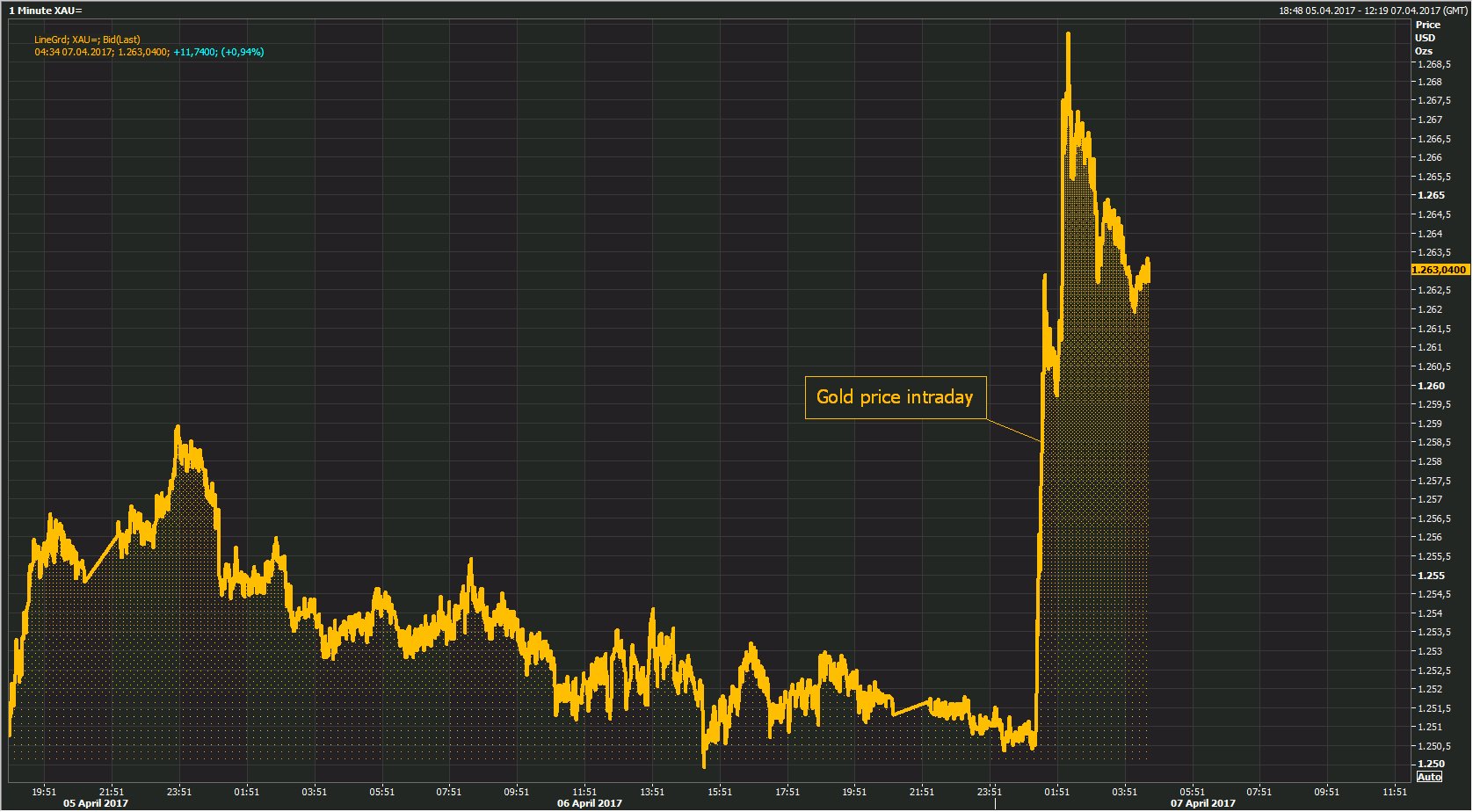 Gold price intraday
Markets got calmer  after initial nervous reaction.
Stocks
Futures on the S&P 500 slipped 0.1 percent.
The Stoxx Europe 600 Index dropped 0.3 percent. Volatility measures from Hong Kong to Europe increased.
Commodities
West Texas Intermediate crude climbed 1.5 percent to $52.46, the highest in a month. Oil is up 3.8 percent for the week.
Gold jumped 1 percent to $1,264.37, the highest since November, following two days of declines.
Russia and Iran Condemn U.S. Strikes in Syria
Moscow said that Syria's leader had not used chemical weapons and that the U.S. operation would hurt the Kremlin's relations with Washington.
The pound fell versus the dollar after data Friday provided more evidence that the U.K.'s decision to the leave the European Union may be starting to weigh on its economy.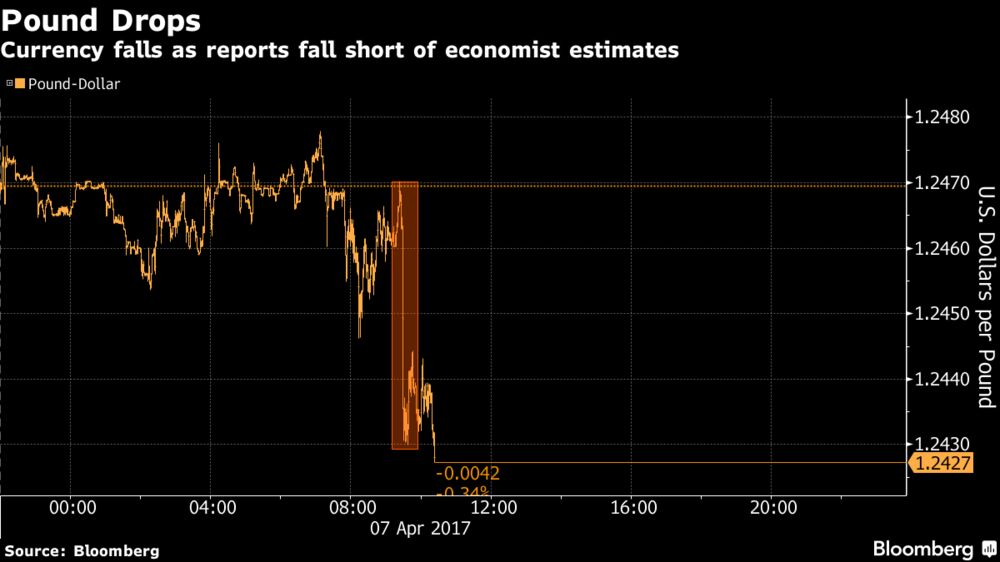 The reports added to a trend this week indicating that, with the exception of the country's dominant services sector, U.K. data is disappointing economists. Citigroup Inc.'s economic surprise index, which measures whether economic data have exceeded or fallen short of analysts' estimates, fell to the lowest level this year earlier this week, Bloomberg reports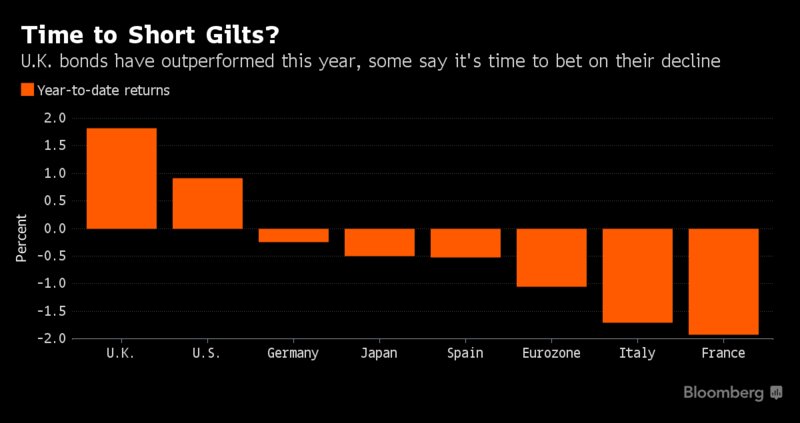 U.K. yields should head higher, given little scope for monetary easing as inflation accelerates.