UK Pound recovers after May Announces General Election
Markets Gain Volatility on U.K. Surprise, French Elections
Chinese Stocks losses add more uncertainty 
Global markets are feeling the pinch of volatility fueled by the uncertainty of the political and geopolitical scenarios that are undermining investors confidence. The UK prime minister May has recalled a surprise general election for June next, adding to the already not clear sight of steadiness in the markets:
The Stoxx Europe 600 index fell by 0.9% in midmorning trading, led by a 1.6% drop in the U.K.'s FTSE 100 and a 1.3% drop in France's CAC 40.
U.S. equity futures followed European stocks down, with contracts on the S&P 500 and those on the Dow Jones Industrial Average each down 0.3%.
The pound initially fell sharply against the dollar and euro on the news that U.K. Prime Minister Theresa May would make an unexpected statement at 11:15 a.m. London time, down to as low as €1.175 to $1.252.
Yields on the U.K's 10-year government bonds also tumbled ahead of the statement, reaching 1% for the first time since October, rising back to 1.02% shortly before noon in London.
The first round of the French election will be held Sunday. Two candidates go forward into the second round on May 7 and the race has become a four-way split since the rise of left-wing firebrand Jean-Luc Mélenchon.
The euro was up 0.2% against the U.S. dollar at $1.066 in morning trading, but stress relating to the French election were clear in other parts of the currency market.
Turkey package holiday prices keep falling following referendum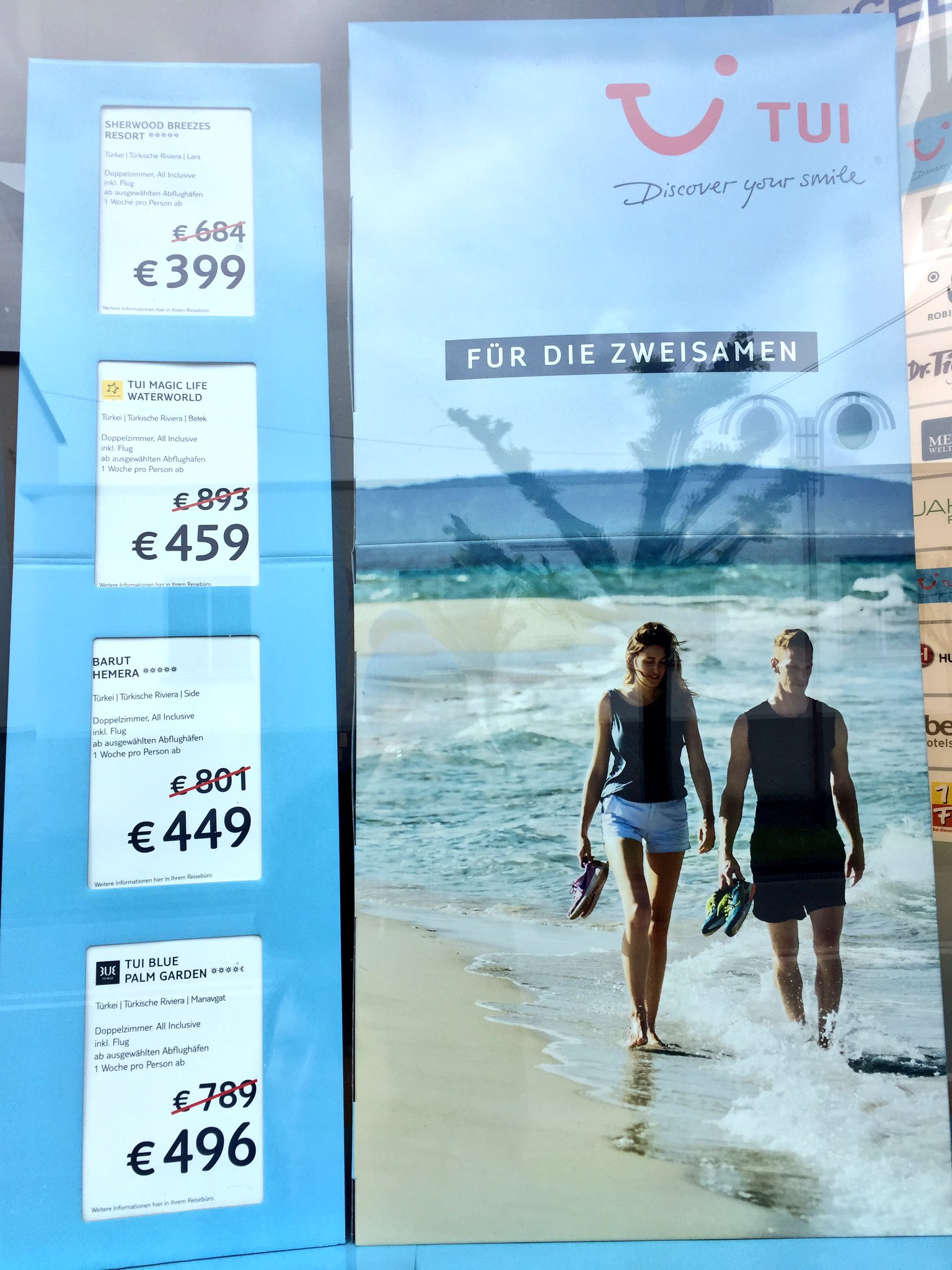 North Korea  bellicose rhetoric used by all sides.
Photo: Reuters/Kim Hong-ji

A North Korean soldier takes photographs as Vice President Mike Pence (not pictured) arrives at the truce village of Panmunjom, South Korea
FTSE 100 hits lowest since February as May seeks snap U.K. elections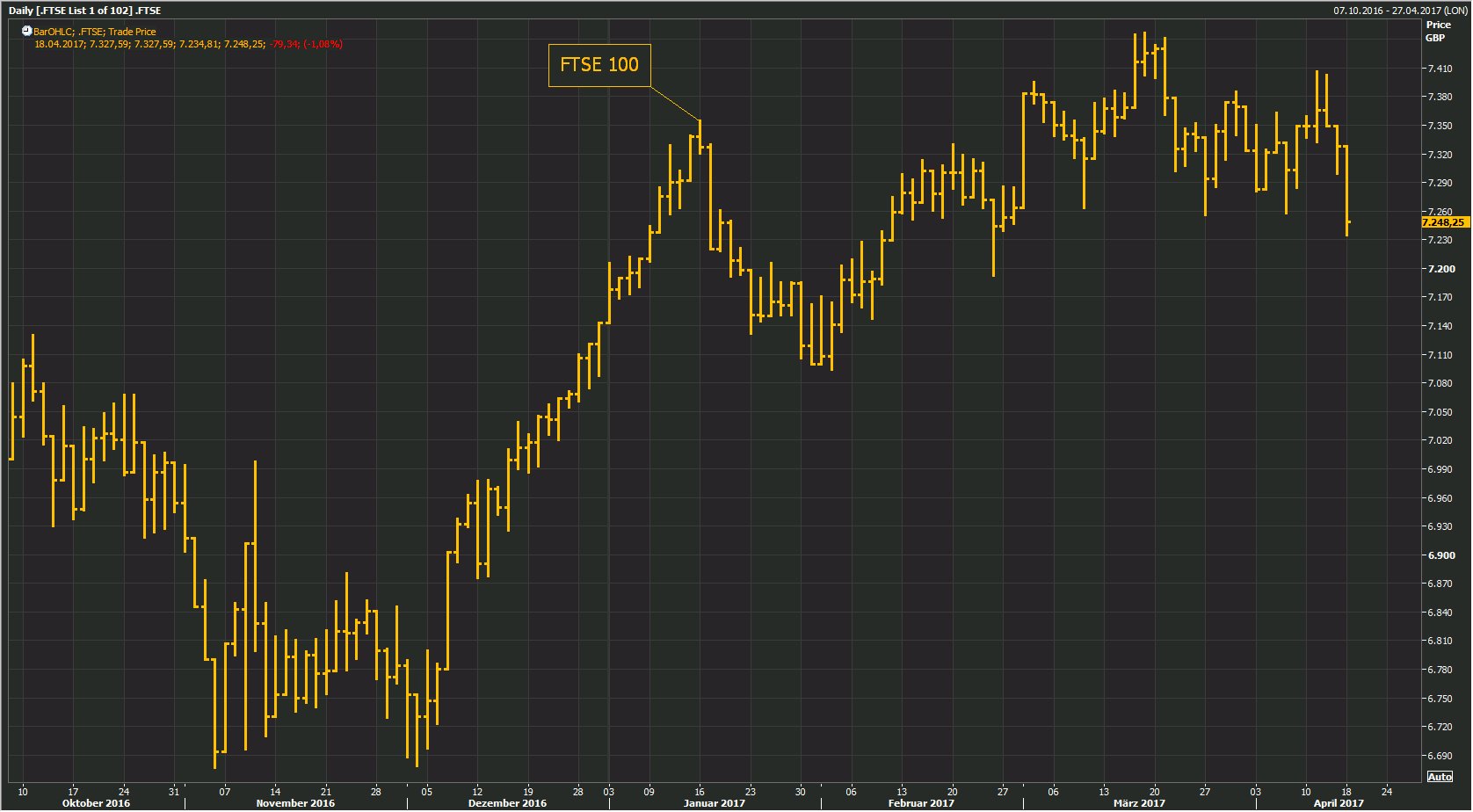 The stability in China's stock market this year is showing signs of cracking.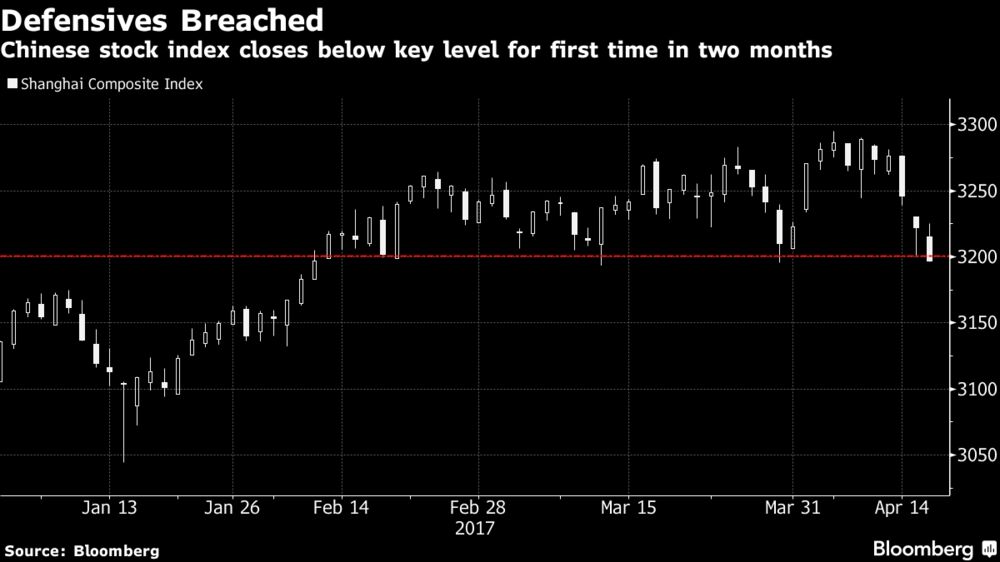 The catalyst for the overnight selloff came from Asia, where the iron ore rout continued, and after the latest 5% drop, the commodity has plunged 32% from high point in Feb this year.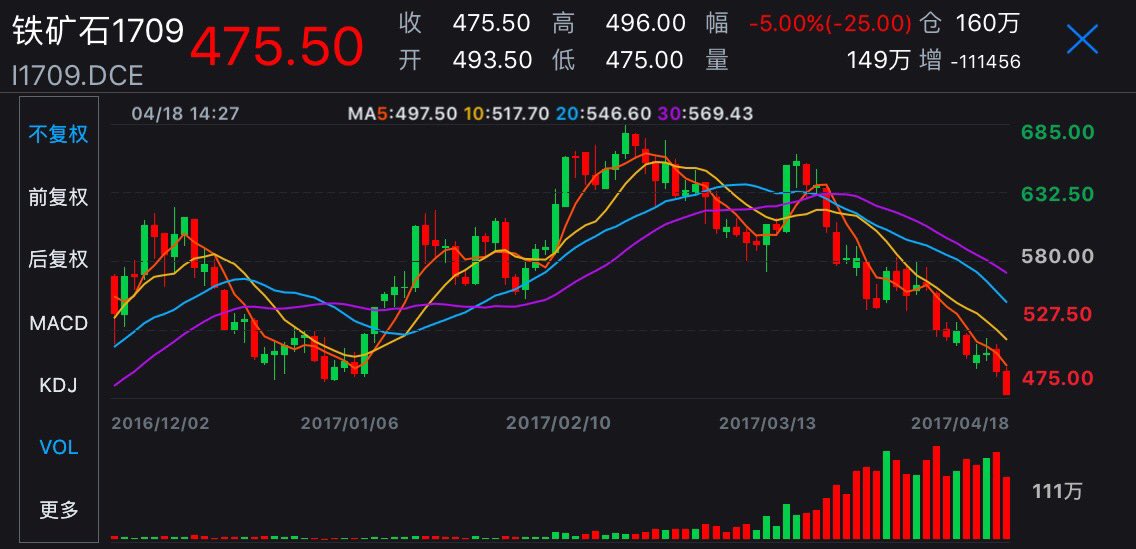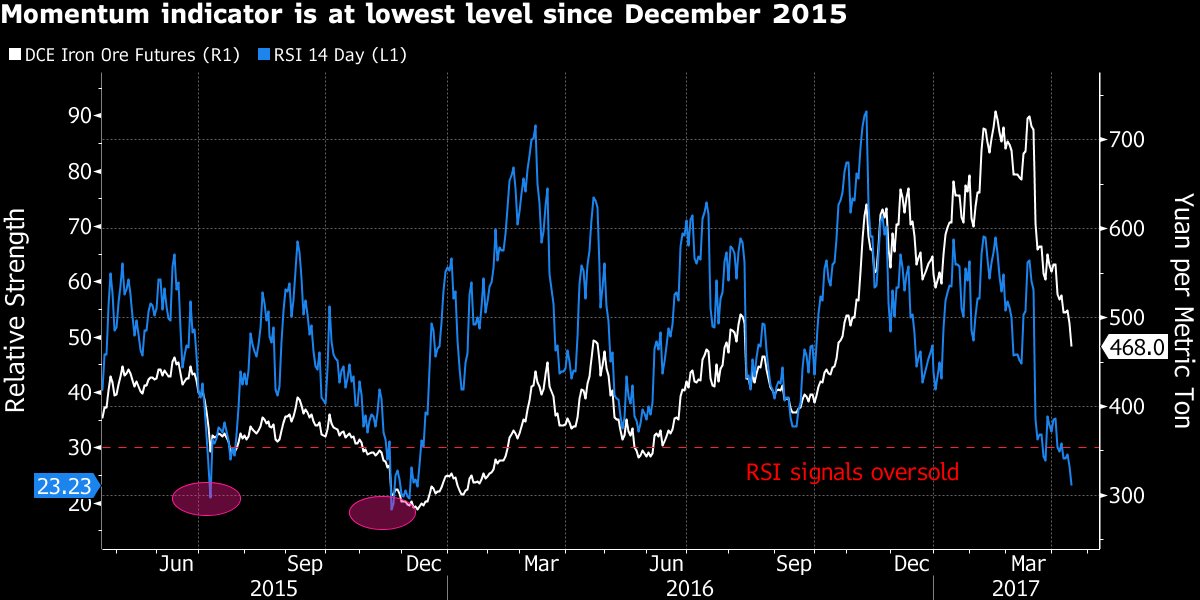 #CHINA'S #IRONORE SELLOFF DEEPENS, TUMBLING 5% NOW
Merkel Puts Turkey on Notice
Turkey's President Recep Tayyip Erdogan has proven how easy it is to upend democracy using democratic methods. About 51 percent of Turks voted on Sunday in favor of his plan to rewrite the constitution, giving his clan even more power and the parliament much less. Particularly disturbing, support for Erdogan was high among Turks in Germany. In fact, 75 percent of those who voted in Essen cast their ballot for the autocrat's biggest overhaul of modern Turkish politics. Chancellor Angela Merkel warned the Turkish government to respect European standards of democracy, given that Turkey is still officially a candidate for EU membership. But Manfred Weber, a member of the European Parliament, urged European leaders to "end the accession talks." As if Erdogan really cared what Europe thinks after ramming through what he called Turkey's "historic decision."