U.S. futures higher, Oil rebounds
European Stocks higher on better earnings
European stocks rose amid earnings beats, offsetting weakness in the energy sector and easing investor concerns ahead of the weekend's French election.
Global stocks were mostly firmer Thursday as investors digested a slate of corporate results, oil prices recovered and concerns about French elections appeared to ease.
France's presidential election, with 3 days to go until the first round: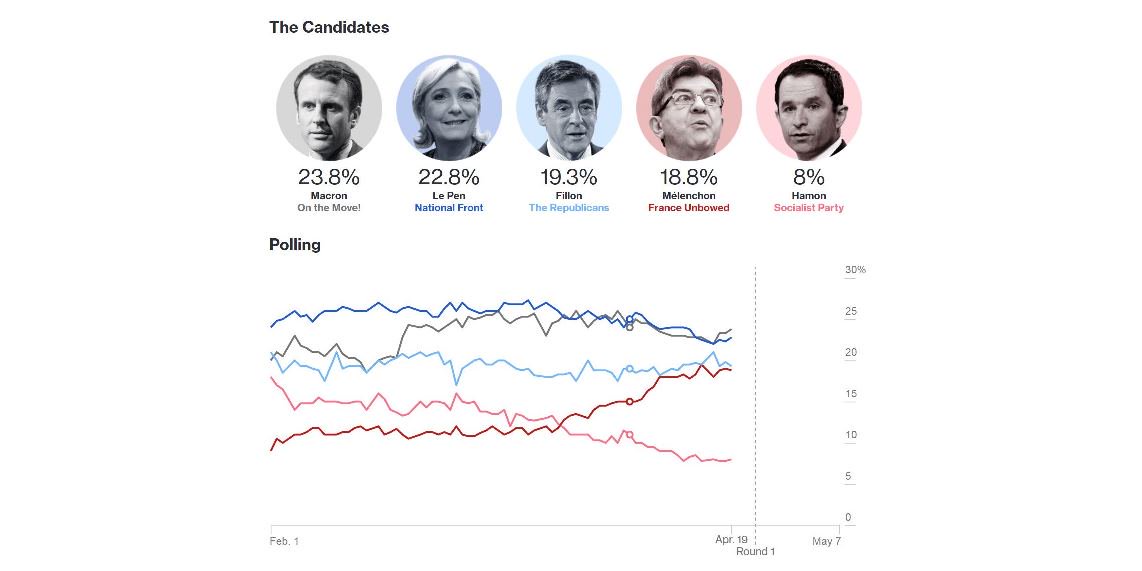 The dollar slipped against most of its major peers and U.S. stock futures indicated a higher opening. The Stoxx Europe 600 Index found support from better-than-expected results of food producers Unilever NV and Nestle SA. Oil rebounded on signs output cuts could be extended, but was a long way from erasing Wednesday's slump.
Euro Area construction output  rose 7.1 percent year-on-year in February of 2017, following a downwardly revised 5.1 percent fall in the previous month. It is the biggest gain since April of 2014 as civil engineering jumped 10.3 percent (-7 percent in January) and building went up 6.2 percent (-4.7 percent in January).
Among Member States for which data is available, the largest increases were recorded in Slovenia (21.4 percent from -8.8 percent), Germany (11.6 percent from -2.5 percent), the Netherlands (9.7 percent from 3.4 percent) and France (9.3 percent from -4.7 percent).
European stocks edged up 0.1% in afternoon trading, led by a 0.8% climb in France's CAC-40 index. French stocks got a boost from upbeat corporate earnings results and signs that independent centrist Emmanuel Macron was pulling ahead in betting markets just days ahead of a contentious presidential vote.
The gap between French and German debt narrowed to around a one-month low Thursday while the euro climbed 0.3% against the dollar to $1.0745. Investors had recently been selling French stocks and bonds amid concerns about a tight four-way race including two euroskeptic candidates.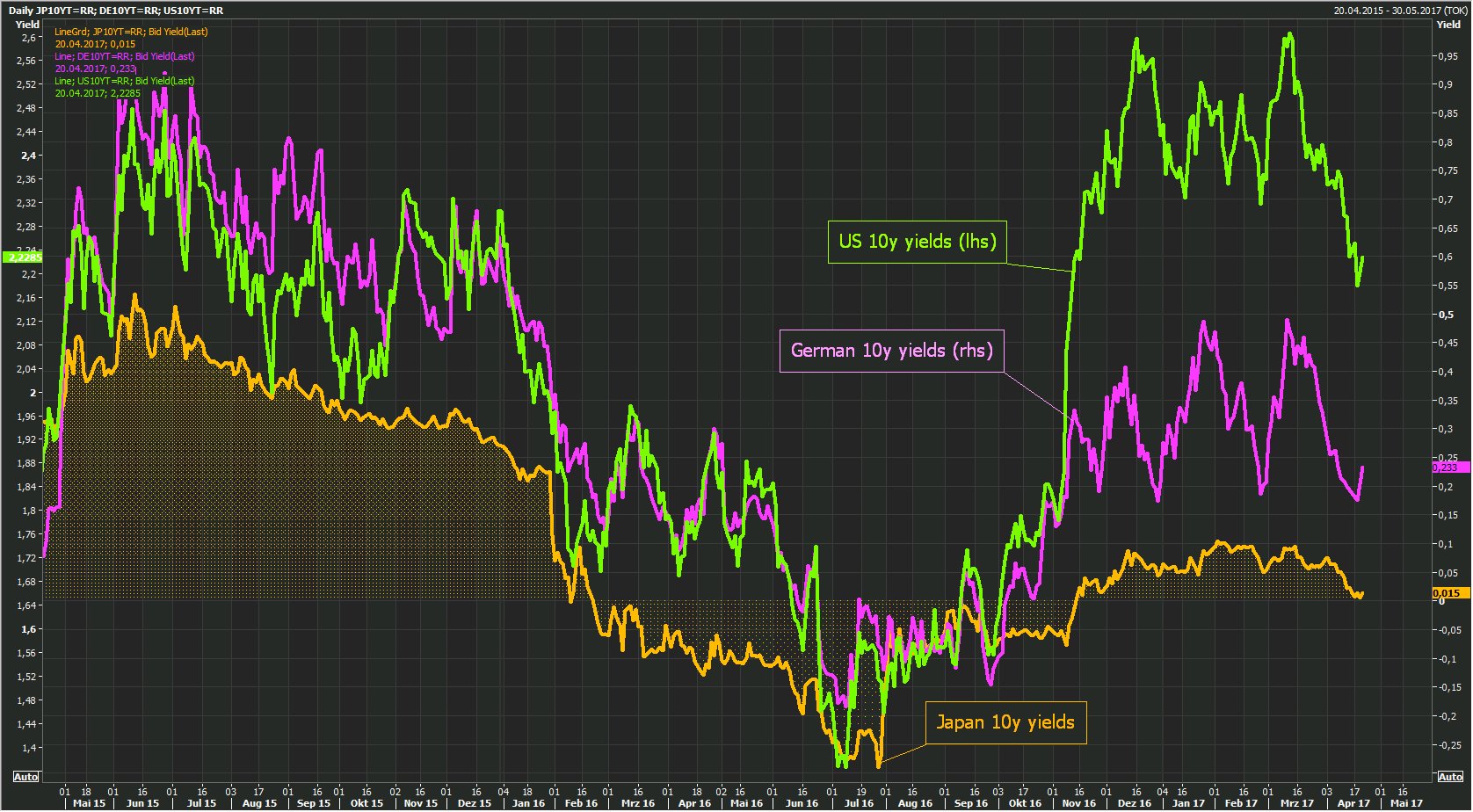 Stocks globally also got a boost from a recovery in oil prices following a steep drop on Wednesday. Brent crude oil was last up 0.5% at $53.17 a barrel after Saudi Arabia's energy minister said Thursday that OPEC is likely to reach an agreement to extend the group's production cuts into the second half of the year. Oil prices remain down over 4% so far this week amid worries about rising U.S. gasoline stockpiles.
In currencies, the British pound was up 0.2% at $1.2803, dragging down London's export-heavy FTSE 100 index. The WSJ Dollar Index, which tracks the dollar against a basket of 16 currencies, was down 0.2%.
Benchmarks in Australia, Hong Kong and China posted modest gains for the first time in several sessions as iron-ore and steel futures climbed higher and the China State Council revoked a 13% value-added tax as a relief measure for businesses.
Hong Kong's Hang Seng added 1% while the Shanghai Composite Index gained less than 0.1%.
Australia's S&P ASX 200 rose 0.3% as a recovery in bank shares helped the market bounce back from a three-week low.
Japan's Nikkei Stock Average ended flat as a late-session pickup in the yen offset data showing Japan's exports rose more than expected in March, up 12% from the previous year. Export-reliant companies such as Sony , Nissan Motor and Mazda Motor were among the best performers.