European Stocks decline
U.S. Car Sales slumping, miners and apple results weight
U.S. lackluster Economic data ahead of Fed decision 
The Federal Reserve's is widely expected that today will  keep the  benchmark interest rates on hold in the range of 0.75 per cent to 1 per cent.
Weaker-than-forecast US data in recent weeks have stirred doubts about the pace of growth in the world's biggest economy. But investors mostly consider this just a soft patch and expect the Fed to start tightening policy again in coming months. Analyst pooled  says there is a 63.2 per cent chance of a 25 basis point hike in borrowing costs in June.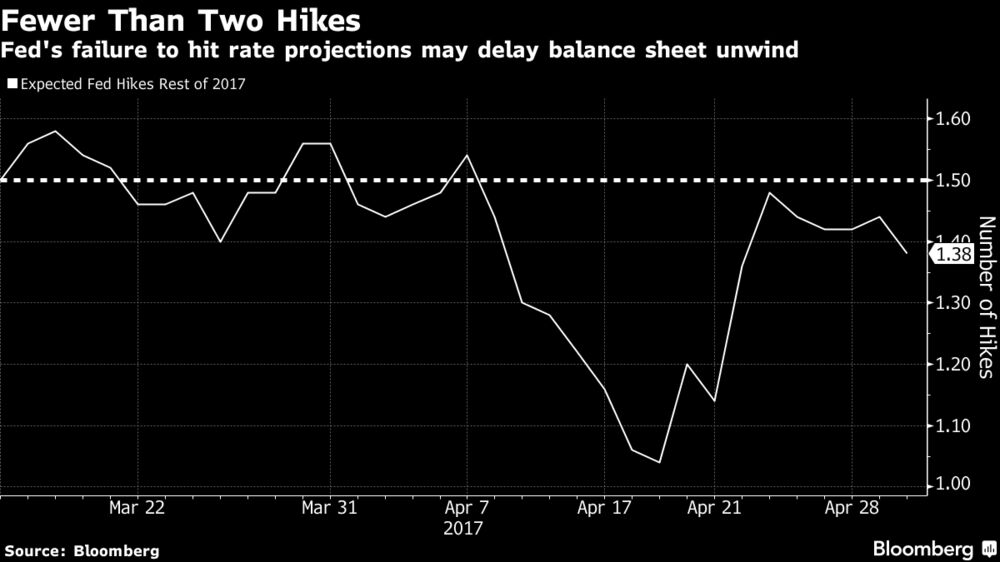 Ahead of the Fed announcement, the ADP report on private sector job hiring will be revealed — a precursor to the official non-farm payrolls report on Friday.  According to Reuters, analysts expect the ADP data, will show a net 175,000 positions were created in April, well down from the previous month's 263,000 gain.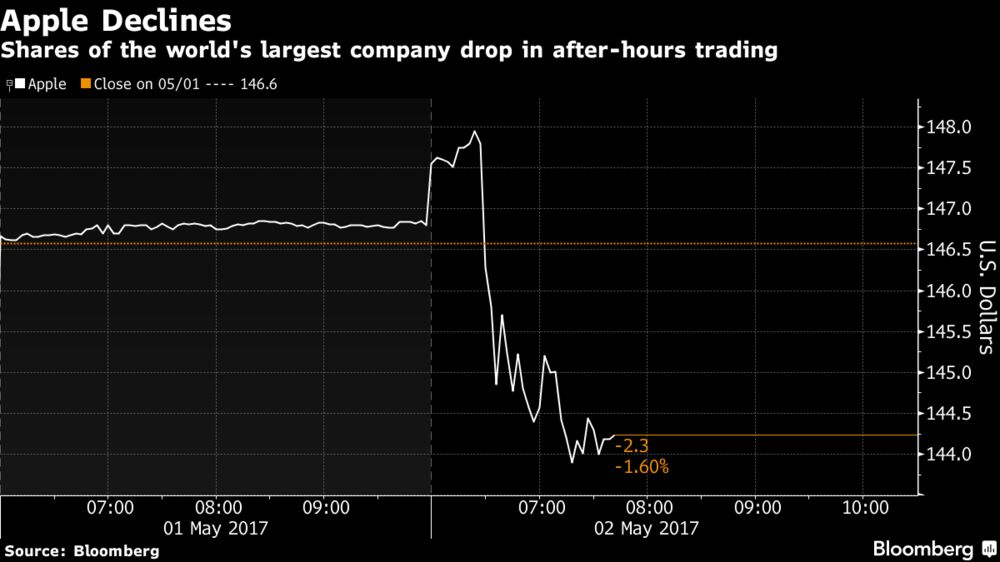 The world's most valuable company posted an increase in profit but reported tepid iPhone demand, weighing on its share prices in after-hours trading.
Investors will be interested in the central bank's views on recent economic developments following a modest pullback in data releases and for any hints at a rate increase in June.
U.S. economic numbers in the past month have been less convincing, and the latest gains for global share prices look as much the product of an improving recovery in Europe as the U.S.-based optimism that dominated the end of last year.
In Europe , French 10-year yields edged lower to 0.740% from 0.745% Tuesday, while German yields fell to 0.321% from 0.325% ahead of a televised debate Wednesday between Emmanuel Macron and Marine Le Pen, who face off in Sunday's final round of the French presidential election.
The euro was off 0.1% at $1.0914, while the British pound was down 0.1% at $1.2925
"I am quite negative on the pound," said Richard Falkenhall, a strategist at SEB AB in Stockholm. "There are several parts in the negotiations which to me seem very tricky to find solutions on.
Sterling first fell after The Times reported that U.K. PM Theresa May has been told she will be prevented from joining discussions at future EU heads of state meetings. The pressure was increased after David Davis threatened to walk away from the bloc without a deal if provoked, while – as noted above – flatly rejecting the reported €100 billion exit bill.
Here are the main moves in markets:
Stocks
Euro Stoxx 600 fell 0.2 percent as of 6:47 a.m. in New York, with losses led by miners.
Futures on the Nasdaq 100 fell 0.3 percent. Futures on the S&P 500 retreated 0.1 percent after the underlying gauge rose 0.1 percent Tuesday.
Currencies 
The Bloomberg Dollar Index rose 0.2 percent and the greenback gained against most of its Group-of-10 peers.
The yen weakened 0.2 percent to 112.20, extending the longest losing streak since November.
The euro fell 0.2 percent to $1.0910.
Bonds
Yields on 10-year Treasuries rose one basis point to 2.29 percent.
Gains among peripheral countries were led by Italian bonds with the benchmark note due in a decade falling five basis points to 2.26 percent. Bund yields were flat at 0.32 percent.
Commodities
Oil rebounded 0.9 percent following Tuesday's 2.4 percent decline. Crude had dropped to the lowest level in more than a month after Saudi Arabia signaled it's faring better than expected with low prices.
Gold fell 0.2 percent to $1,254.31, while copper futures declined 2.4 percent.