Oil prices choppy after Opec deal disappoints
Soft energy stocks disrupts equity benchmarks
U.S. Futures flat after six-day winning streak
G7 meeting challenging as Trump confront Allies
Oil Slumps as investor hoped cuts for longer 
Europe fell, dragged down by oil producers.
A slump in crude weighed on energy shares as global equity markets headed for a lower finish to the week. The British pound slid.
U.S. stocks were poised to stall Friday after losses in energy companies dragged down bourses in Europe and Asia.
The S&P 500, Dow Jones Industrial Average and Nasdaq Composite have risen for six straight sessions, supported by stronger-than-expected first-quarter earnings, expectations for the Federal Reserve to move only gradually and continued signs of a steady economy.
Better growth and inflation is translating into better revenues: this kind of environment is good for stocks and bad for bonds.
Wall Street's six-day winning streak is its longest since February, buoyed by a strong earnings season. First-quarter reports at S&P 500 companies are estimated to have risen the most since 2011, according to Thomson Reuters I/B/E/S.
However, with stocks at record levels and second-quarter earnings more than a month away, analysts say the market needs to see progress on President Donald Trump's pro-growth policies, for the market to make further meaningful gains.
The British pound dropped after a poll showed the Conservative party lead narrowed after the Manchester attack, and as investors in Asia sold the currency after U.K.'s first-quarter economic growth missed estimates. The poll results come less than two weeks before the June 8 general election.
Talks between U.S. President Donald Trump and other leaders of the world's rich nations at the G7 summit on Friday were expected to be "robust" and "challenging" after he had lambasted NATO allies and condemned German trade policies a day earlier.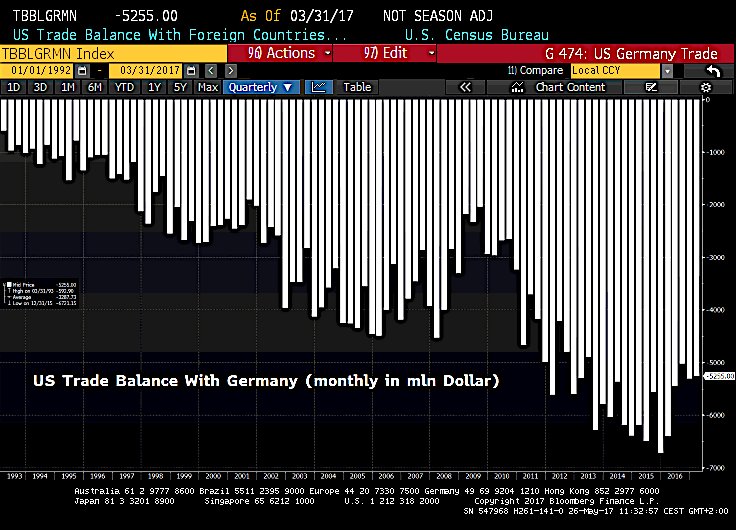 Upcoming events to watch out for, via Bloomberg
First-quarter U.S. GDP was probably better than the dismal 0.7 percent rate first estimated, data will show Friday, though analysts are already reducing expectations for the second quarter.
Here are the main moves in markets:
Stocks
The Stoxx Europe 600 Index dropped 0.5 percent by 7:25 a.m. in New York, with oil and gas producers falling 1.5 percent. Automakers slid 1 percent.
Futures on the S&P 500 dropped 0.2 percent. The underlying gauge rose 0.4 percent on Friday as Best Buy Co. and PVH Corp. results topped estimates and the Bloomberg Consumer Comfort Index signaled optimism among U.S. shoppers.
Currencies 
The Bloomberg Dollar Spot Index fell 0.1 percent and is poised for a second week of declines.
The pound slid 0.7 percent to $1.2853. A YouGov poll for the Times late Thursday put the Conservatives at 43 percent with Labour at 38 percent — a dramatic narrowing of the gap that even this month has been as high as 24 points in some polls.
The yen rose 0.8 percent to 110.96 per dollar, after dropping 0.3 percent on Thursday.
The euro was flat at $1.1203
Commodities
West Texas Intermediate crude fell 0.2 percent to $48.81, after sinking 4.8 percent in the previous session. Crude is down 3.7 percent this week, the most since the five days ending May 5.
Gold rose 0.9 percent to $1,267.13 an ounce, heading for the highest since April.
Bonds
The yield on 10-year Treasury notes fell two basis points to 2.23 percent. U.S. bonds are on course for a fourth month of gains.
Benchmark German and French yields dropped three basis points.
Asia
Japan's Topix slipped 0.6 percent, trimming its weekly advance to 0.6 percent. Australia's S&P/ASX 200 Index fell 0.7 percent, with BHP Billiton Ltd. dropping 2 percent.
South Korea's Kospi rose 0.5 percent to another record. The index is up 2.9 percent for the week, the biggest gain in two months.
Hong Kong's Hang Seng Index was flat, keeping its weekly gain at 1.8 percent, while the Shanghai Composite increased 0.1 percent.