Oil price falls to Three weeks low on Rising U.S. Output
Stocks were Set For New All-Time Highs.
Reality is Stock Futures Pare Gains as Jobs Disappoint
Nikkei Rises Above 20,000.
FTSE 100 and S&P 500 futures hit new peak.
Trump's withdrawal from the Paris climate deal further raises fears of increased U.S. oil supply.
U.S. Payrolls dissapoints: Huge miss, Only 138K new jobbs addded in May
Oil prices extended losses on Friday to hit a three-week low, after rising U.S. production and President Trump's withdrawal from the Paris Climate Accord overrode the fall in crude inventories there.
Investors have returned their focus to rising production, with U.S. average daily output last week hitting its highest level since August 2015.
As OPEC and other major producers cap their production, analysts see U.S. crude output continuing to trend higher as long as global prices stay above $40, a threshold at which many large U.S. oil companies can produce at a profit.
This could be compounded by President Trump's decision to exit from the global pact to address climate change.
The business community lashed back at Donald Trump's decision to ditch the Paris climate accord, as two high-profile executives quit the president's advisory council and Goldman Sachs Group Inc.'s Lloyd Blankfein took to Twitter for the first time ever to express disapproval.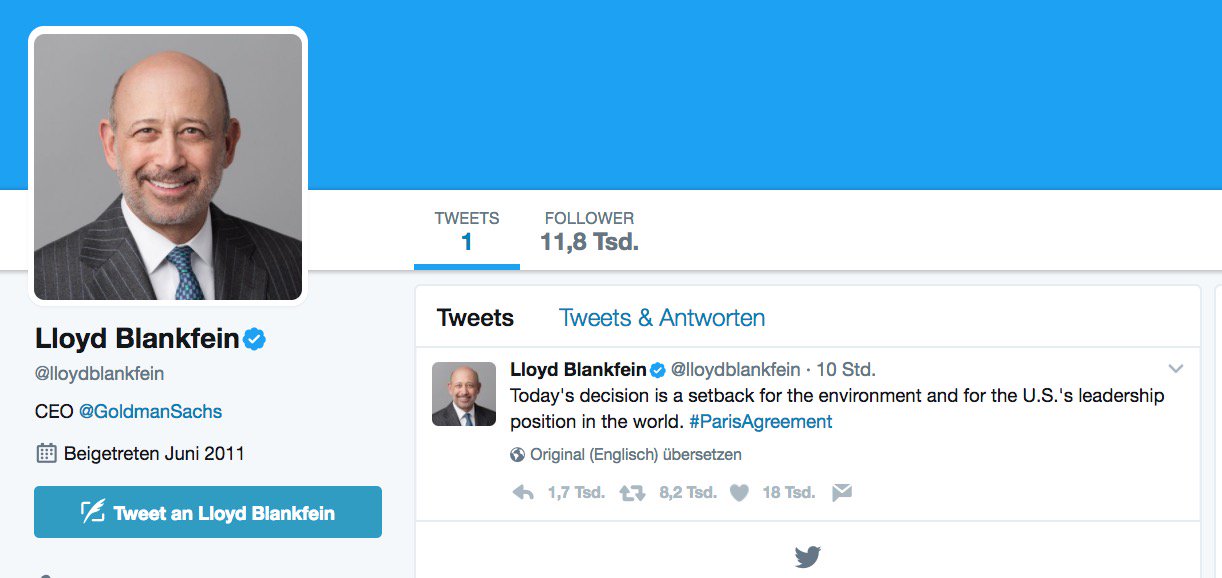 European shares advanced and the MSCI World Index traded at a record following new highs in U.S. benchmark gauges.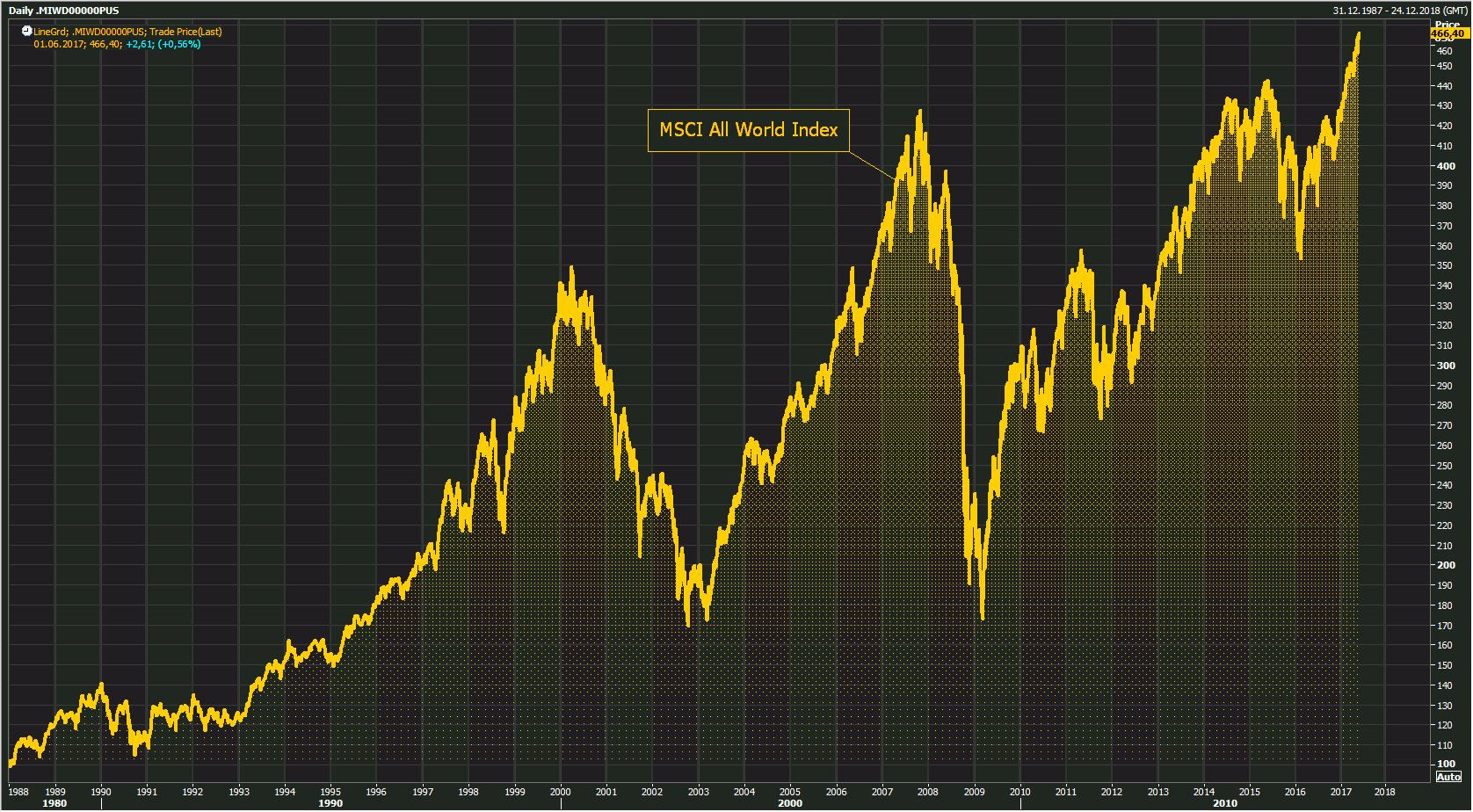 This is the day  day after Trump pulled out of the Paris Climate Accord, stocks are set for new all time highs with S&P futures up 0.2%, boosted by green markets across Europe and Asia, where the Nikkei rose above 20,000 for the first time since 2015. World stocks are set for new record highs, having already gained 11% so far this year, ahead of today's US nonfarm payrolls which are expected to increase by 185,000 jobs after surging 211,000 in April.
And after the figures released by BLSo Bureau of Labour Statistics,  U.S. job growth slowed in May and employment gains in the prior two months were not as strong as previously reported, suggesting the labor market was losing momentum despite the unemployment rate falling to a 16-year low of 4.3 percent.
The pan-European STOXX 600 was up 0.6 percent by 0720 GMT, while Euro zone stocks gained 0.9 percent and euro zone blue chips jumped 1.1 percent, set for their first weekly gain in a month.
The dollar has clawed back some of recent losses after coming off its worst fortnight in a year on concern about the Trump administration's ability to deliver a substantial boost to growth.
Optimism in the equities markets as  Global equities extended this year's advance to more than 10 percent, setting a fresh record, as data showed growth in the world's largest economy is intact.
But today Payroll data shows that not all is rosy : 
A very disappointing print released moments ago by the BLS, the whisper was spot on with only 138K jobs added in May, far below the 185K estimate, and below the lowest estimate of 140K. Additionally, April's big beat of 211K was revised substantially lower to only 174K, suggesting that any expectation the Fed may have had of "evidence" the recent economic slowdown was transitory was just crushed.
May causes or excuses for the miss : lack of skilled workers one of them, but labor force participation is also down to 62.6% and wages grwth fairly unimpressive 0.2 percent MoM
A bigger problem emerged in the participation rate which took a big step lower from 62.9% to 62.7%.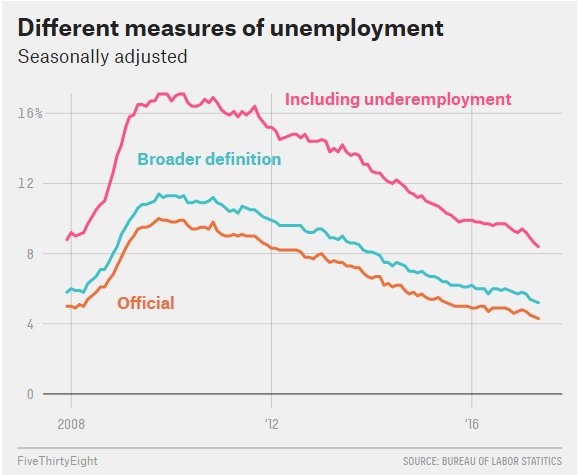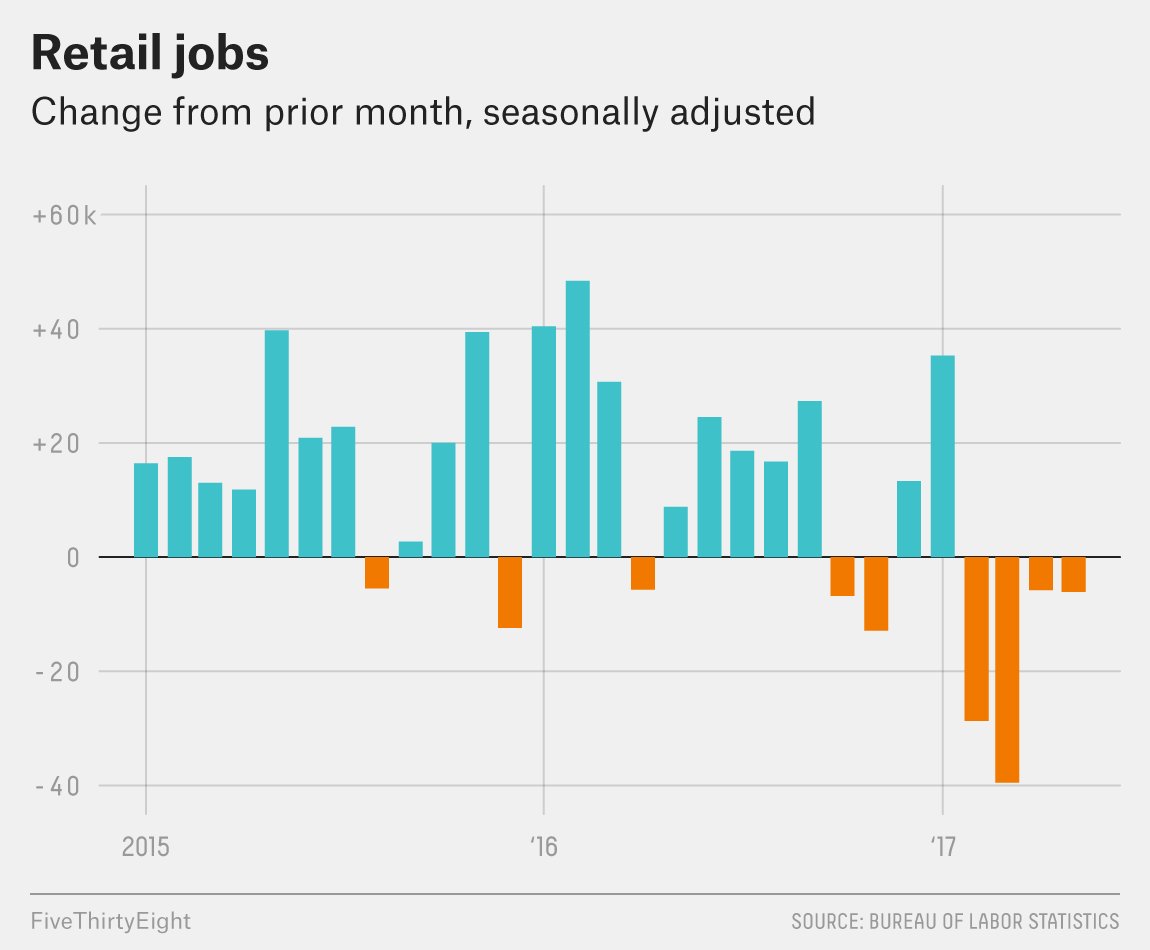 Summarizing : between the huge payrolls miss and downward revisions, the disappointing wage growth, and the droves of people leaving the labor force, this may have been one of the ugliest jobs reports in recent years.
Immediately:
Moves in markets from Bloomberg
Stocks
The S&P 500 was little changed at 2,431.70 as 9:32 a.m. in New York. The large-cap equity benchmark, the Dow Jones Industrial Average, and the Nasdaq Composite and Nasdaq 100 indexes all closed at records Thursday.
The Stoxx Europe 600 Index increased 0.3 percent, cutting its advance in half following the jobs data.
Emerging-market equities rose 0.6 percent, extending the climb on the report.
Currencies
The Bloomberg Dollar Spot Index retreated 0.4 percent to the lowest level since November. It's down by the same amount in the week.
The British pound added 0.1 percent to $1.2890, while the euro strengthened 0.5 percent to $1.1268.
The yen gained 0.6 percent to 110.754 per dollar, after falling 0.5 percent on Thursday.
Bonds
The yield on 10-year Treasuries fell four basis points to 2.1695. It touched the weakest level of the year immediately following the jobs report.
The U.K. benchmark yield dropped three basis points to 1.04 percent.
Yields in France and Germany fell three basis points.
WTI crude oil dropped 2.3 percent to $47.24 a barrel. It's on course to fall almost 5 percent this week as U.S. crude production expanded to the highest level since August 2015, countering a slide in stockpiles.
Gold reversed a slide of 0.3 percent to trade higher by 0.5 percent at $1,277.10 an ounce.
Copper dropped 1.9 percent, leading industrial metals lower
Asia
The MSCI Asia Pacific Index climbed 0.9 percent to the highest since April 2015. The Nikkei 225 Stock Average rallied 1.6 percent and topped 20,000 for the first time since December 2015.
China's offshore yuan tumbled the most since February amid signs that a funding crunch is beginning to abate. The onshore currency slipped 0.2 percent, breaking a four-day rally.