Europe and Asia Stocks finish Stronger than  U.S
Safe havens outflow: Yen falls as BoJ stay put on Stimulus
Global stocks bounced back from the previous session's losses as shares in Europe were buoyed by corporate news. Havens including the yen and bonds declined while oil rose with metals.
Today's Markets
In Asia, Japan +0.6%. Hong Kong +0.2%. China -0.3%. India -0.1%.
In Europe, at midday, London +0.7%. Paris +0.7%. Frankfurt +0.3%.
Futures at 6:20, Dow +0.1%. S&P +0.1%. Nasdaq +0.2%. Crude +1.1% to $44.95. Gold +0.3% to $1258.60.
Ten-year Treasury Yield flat at 2.17%
Shares steadied on Friday after selling in the tech sector triggered their biggest fall in over a month, while the yen slid to a two-week low as the Bank of Japan signaled its stimulus was staying in place.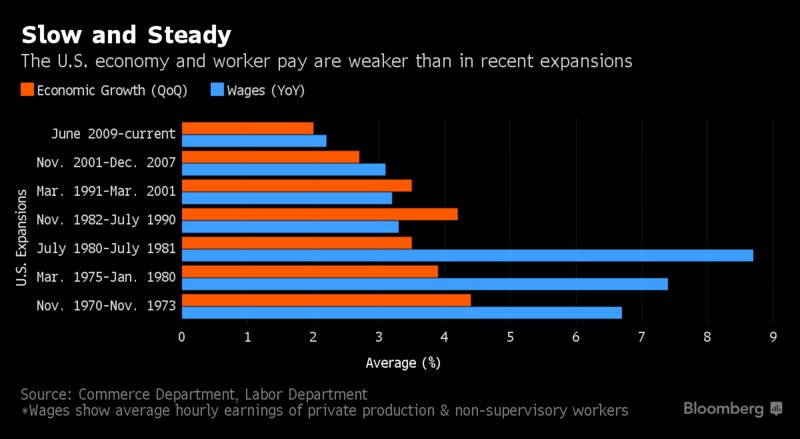 London FTSE, Frankfurt .and Paris climbed between 0.3 and 0.5 percent  and the euro  the pound and the Swiss franc rose against the dollar in the currency markets.
Markets in Europe and Asia also benefited from a recent climb in the dollar, higher oil prices and news of a long-sought Greek bailout deal.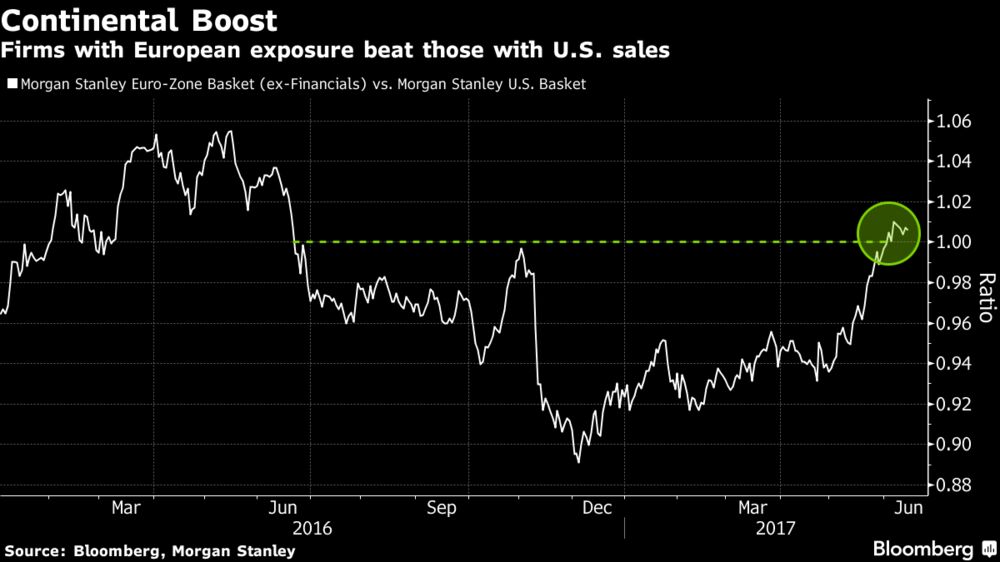 Yields on 10-year Greek debt fell to 5.615% from 5.772% Thursday after Greece's creditors agreed to release the next tranche of its bailout, but put off a final decision on relieving its debt burden until August 2018.
The agreement is likely to produce no relief but in the short term: This is from Handelsblatt Global:
Greece is back to borrowing from Peter to pay Paul. EU finance heads have once again signed off on the country's habit of paying off old debt by creating more, this time with an €8.5 billion loan. Back in 2015, German Finance Minister Wolfgang Schäuble pushed for a Grexit. But ahead of federal elections, he has changed his tune. The credit carousel of the Greek economy has left the country little money for investment and put debt relief back on the agenda. Deferred payment is the new normal. The money gods must be crazy.
Government bonds elsewhere were mostly slightly higher, with 10-year German yields at 0.310% from 0.284% on Thursday and U.S. Treasurys at 2.175% from 2.160%. Yields move inversely to prices.
Euro Area Inflation Rate :  Consumer prices in the Euro Area increased 1.4 percent year-on-year in May of 2017, slowing from a 1.9 percent rise in April and matching preliminary estimates. It is the lowest inflation rate so far this year as cost of fuel and heating oil slowed and prices of telecommunication fell further.
Switzerland headed for deflation again?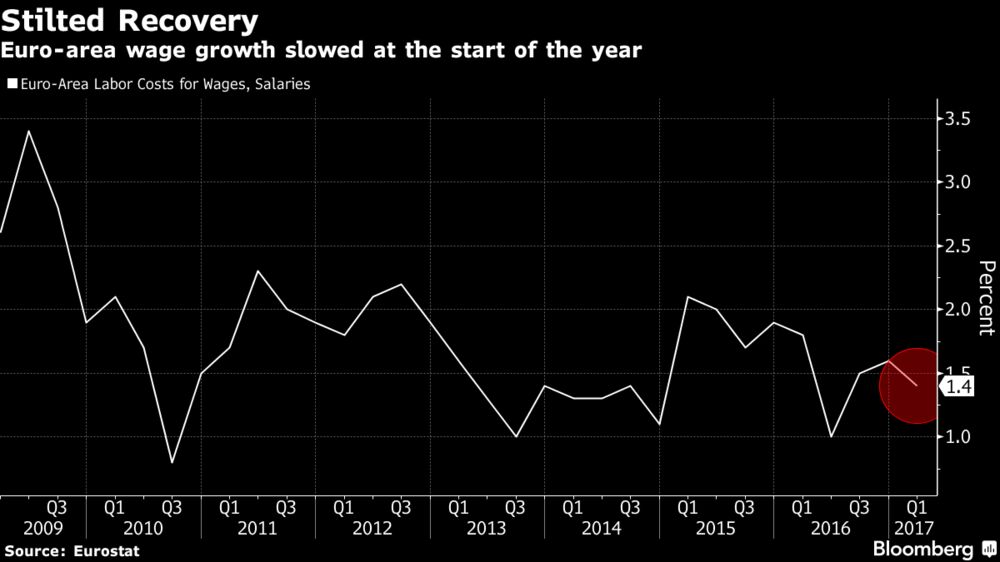 Employment in the euro area may have risen at the start of the year, but Eurostat data on Friday showed wage growth slowing to 1.4 percent in the first quarter. The figures will be confirmation for dovish European Central Bank officials that consumer-price growth is still dependent on monetary stimulus, according to Bert Colijn, a senior economist at ING Bank NV in Amsterdam. "ECB President Draghi has indicated that he looks to a wage-growth recovery as it will be key to a self-sustained adjustment in the inflation rate — this could be a while to come." Bloomberg/markets
Commodities
West Texas crude futures rose 0.6 percent to $44.71 a barrel. Oil is down about 2.4 percent for the week.
Gold rose 0.2 percent to $1,256.65. The metal is heading for a second weekly loss, falling 0.9 percent.
Copper rose 0.3 percent to $5,677.50 per ton.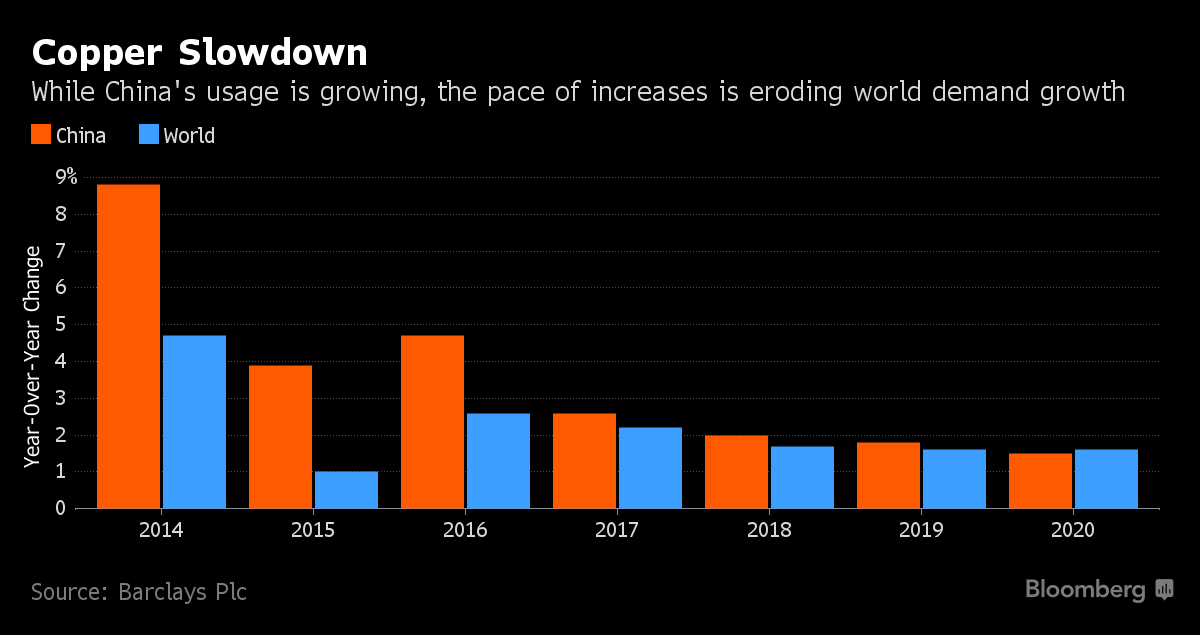 Copper New Uses
Codelco, Chile's state-owned mining company and the world's largest copper producer, has promoted using the metal in hospitals, airports and even socks — 1.4 million pairs sold last year in Chile. The company has invested about $10 million in new applications over the last five years, according to Sebastián Carmona, interim head of Codelco's technology arm.
The mine owner also has encouraged innovation with $50,000 grants to entrepreneurs, including antibacterial baby clothes, dental floss with copper nano-particles and a copper-based material that can be used for 3D printing of orthopedics.
Stocks News
Investors raced into exchange-traded funds this past week despite market jitters, according to Lipper, delivering the most cash to those funds since late last year. Stock ETFs listed in the U.S. attracted $17.7B during the week ended June 14, while their mutual fund counterparts recorded $6.8B of outflows in their largest week of withdrawals since April.
Following a record surge in price, bitcoin sunk as much as 19% on Thursday, putting it on pace for its worst week in more than two years. Eyes are also on the selloff that has erased $250B from the value of tech shares. While the sector rebounded overnight, others fear it could be an end to the industry's longest uptrend stretch in more than two decades.
"People keep saying, what happens to jobs in the era of automation? I think there will be more jobs, not fewer," said Alphabet's (GOOG, GOOGL) Eric Schmidt. Besides the need to work alongside computers, he cited a study by McKinsey, which suggested 90% of jobs are not fully automatable. In other news, the EU is set to hit Google with a record antitrust fine for manipulating its shopping search results.
Fighting extremism… While Twitter (NYSE:TWTR) continues to face criticism over its user controls, Facebook (NASDAQ:FB) is discussing new tech to fight terrorist propaganda using machine learning. The company said it's expanded the use of artificial intelligence to identify possible terrorist postings and even block or remove them without human intervention.
The U.S. government is trying to stave off China and others challenging American dominance in the next generation of fast computers. The Department of Energy has awarded $258M over three years to be shared by six tech firms as part of a plan to develop new supercomputers that can crunch data at least 50x faster than the nation's most powerful systems today. Award recipients: AMD, CRAY, HPE, IBM, INTC, NVDA
CEO Bob Iger is in Shanghai today to celebrate the one-year anniversary of Walt Disney's (NYSE:DIS) $5.5B local theme park as speculation surfaces whether the group is planning a second park in China. Disney is also pursuing a path to build brand and profit in downtown classrooms in six major Chinese cities, where children study English with the help of Winnie the Pooh and Captain America.
Losing its sweet tooth? Nestle (OTCPK:NSRGY) is exploring options for its $900M U.S. confectionery business, which includes brands like "Butterfinger" and "BabyRuth," in a potentially significant effort to focus on its health strategy. However, the company said it will push ahead with its U.S. investments in other product areas. In February, Nestle's CEO said he was open to strategic M&A opportunities.
The newest and costliest U.S. aircraft carrier, built by Newport News Shipbuilding (NYSE:HII), has been dogged by trouble with fundamentals: launching jets from its deck and catching them when they return. It turns out that the General Atomics system used to capture jets landing on the USS Gerald R. Ford ballooned in cost, tripling to $961M, while the Navy swallowed the charges thanks to a cost-plus contract.
Takata is preparing to file for bankruptcy protection in the U.S. and Japan – as early as next week – amid mounting liabilities stemming from its exploding airbags, WSJ reports. Takata (OTCPK:TKTDY) is also finalizing details for an acquisition of the group's best assets by Key Safety Systems, a U.S. airbag manufacturer owned by China's Ningbo Joyson Electronic.
With expectations of billions of dollars in cost and growth synergies, DuPont (NYSE:DD) and Dow Chemical (NYSE:DOW) have confirmed an agreement with the DOJ that will permit them to proceed with their proposed merger. DuPont will divest certain parts of its crop protection portfolio, and Dow will offload its global ethylene acrylic acid copolymers and ionomers business.
Done deal! Johnson & Johnson (NYSE:JNJ) has completed its acquisition of Actelion (OTCPK:ALIOY) for around $30B in cash and expects the purchase to be accretive to adjusted earnings in 2017. In connection with the deal, Actelion has spun off its drug discovery business and clinical development assets into Idorsia, a newly created biopharmaceutical company.
Youth tobacco use in the U.S. fell to historic lows in 2016, leading public health experts to speculate that a smoke-free generation may be within reach. According to the CDC, the number of middle and high school students who used any tobacco product fell to 3.9M last year from 4.7M in 2015. The decline in e-cigarette use was also notable, falling to 11.3% of high schoolers in 2016 from 16% in 2015. Related tickers: LO, PM, MO, VGR, RAI, BTI, VPCO
The Trump administration is preparing an executive order aimed at lowering U.S. drug costs, a move that could come within weeks on a campaign issue that has been largely left out of GOP legislative work in Congress. According to Bloomberg, top health and budget officials in the administration will meet today to discuss the effort, which is being led by Office of Management and Budget Director Mick Mulvaney.