Wall St. opened higher as tech selloff alts.
Euro rollercoaster : Draghi misinterpreted by Markets.
Global Bond Markets Gyrate as Investors Decipher ECB's Next Move.
The euro steadied after erasing gains when European Central Bank officials suggested financial markets misinterpreted comments from Mario Draghi on the rise of inflation. U.S. stocks rebounded from the biggest drop in six weeks.
Wall Street opened higher on Wednesday as financial stocks rose and after a report that investors overreacted to ECB chief Mario Draghi's view on fiscal stimulus.
Crude fell before U.S. government data.
The day's gyrations show how focused investors have become on when central banks will withdraw the stimulus that has shaped markets for so many years: (ECB) when it will begin winding down its €2.3 trillion ($2.6 trillion) bond-buying program.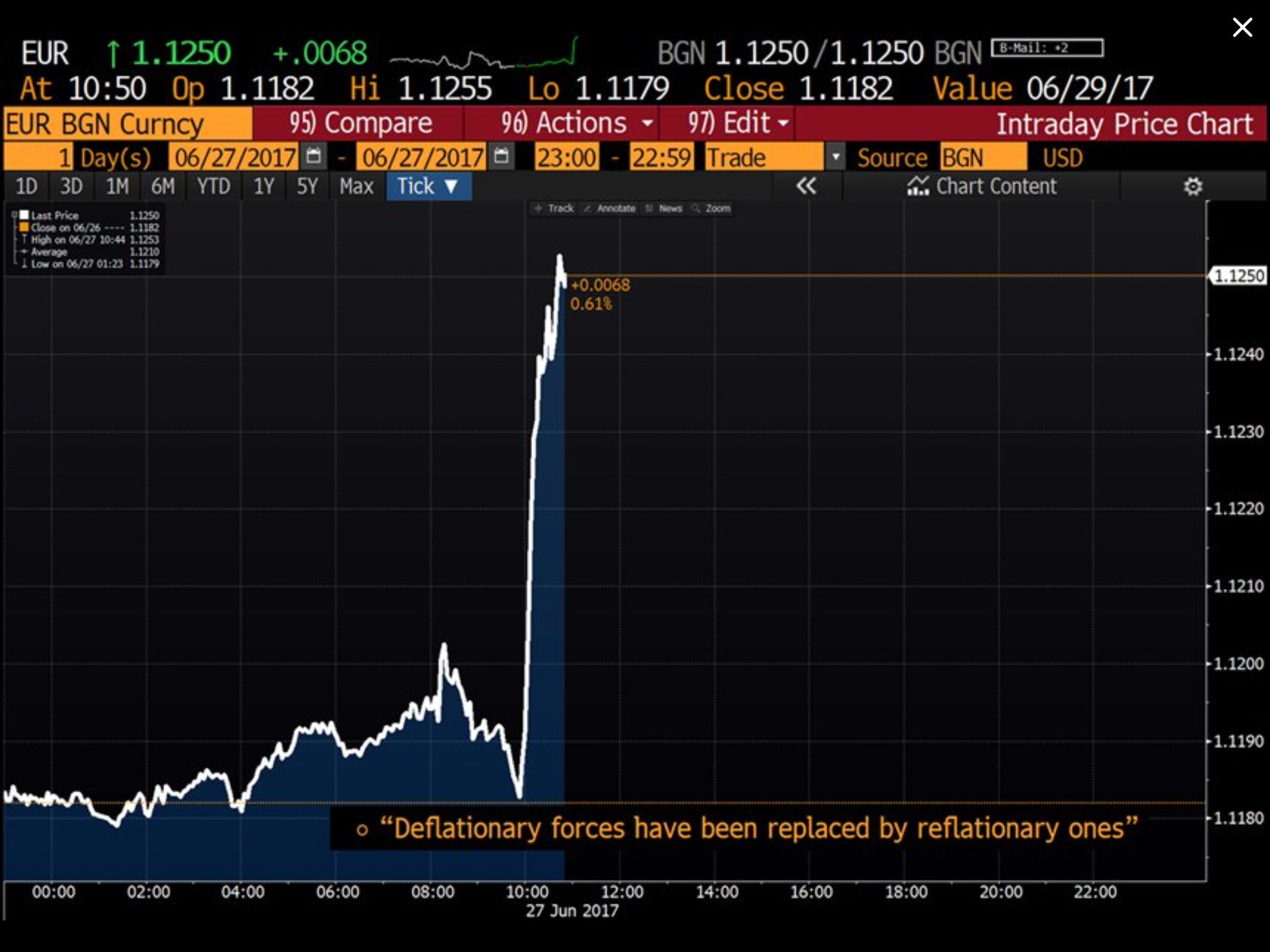 And now: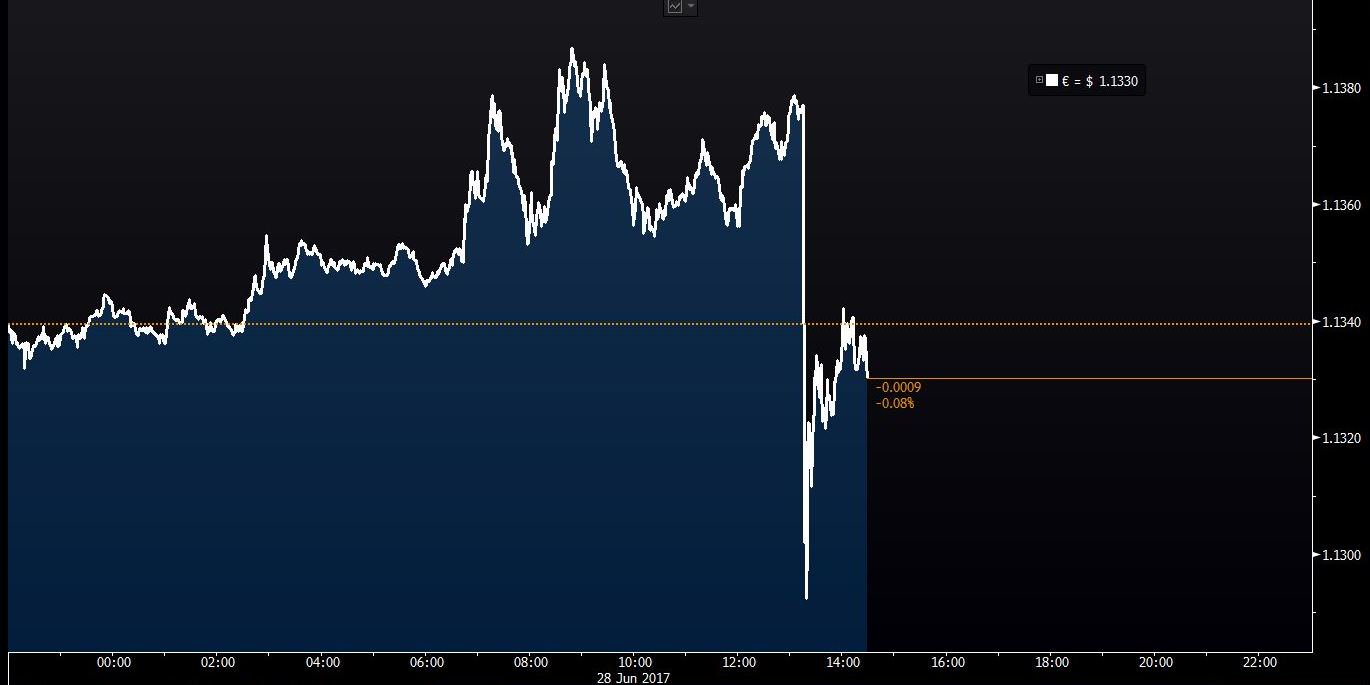 Draghi's speech Tuesday was intended to strike a balance between recognizing the currency bloc's economic strength and warning that monetary support is still need.
The ECB president said "deflationary forces have been replaced by reflationary ones," sparking a rally in the shared currency.
Cable(Sterling) , Gilt Yields Spike After BoE's Carney Hints At Stimulus Withdrawal
"Some removal of monetary stimulus is likely to become necessary if the trade-off facing the MPC continues to lessen and the policy decision accordingly becomes more conventional," Carney said in prepared introductory remarks for a panel at the European Central Bank Forum on Wednesday in Sintra, Portugal. The pound rose after his remarks.
Markets wrap up:
Currencies 
The euro was flat at $1.1337 as of 9:44 a.m. in New York, after briefly touching $1.1379, the highest level since June 2016. The currency surged 1.4 percent on Tuesday.
Stocks
The S&P 500 Index added 0.5 percent. The underlying gauge lost 0.8 percent Tuesday, the most since May 17, as technology and health-care shares declined.
The Stoxx Europe 600 Index was little changed even as technology shares tumbled 0.7 percent.
Bonds
The yield on 10-year Treasuries added less than one basis point to 2.21 percent after jumping seven basis points Tuesday.
The yield on German bunds fell two basis points.
Commodities
WTI futures fell 0.5 percent to $43.98 after climbing 4 percent in the previous four sessions.
Gold rose 0.3 percent to $1,251.35 an ounce, climbing for a second day.
United States Crude Oil Stocks Change:
Asia
The MSCI Asia Pacific Index fell 0.3 percent as declines in technology shares overshadowed gains in banks and raw-materials companies. Samsung Electronics Co., Taiwan Semiconductor Manufacturing Co. and Tencent Holdings Ltd. led the selloff with losses of at least 1.2 percent.
The yuan continued to rise on speculation of central bank intervention, with the offshore currency up 0.2 percent after surging 0.6 percent Tuesday.