Global Stocks Rise on optimism over solid jobs data
German 10-year Bund yield comes off 18-month high
European equities rise
Euro steady fails to hold $1.14
 Brent crude resumes slide
Gold extends slide under March lows
Wall Street stocks closed on a high note on Friday, with the S&P 500 posting its best gain in six sessions on the heels of the payrolls report.
 S&P 500 futures are fractionally in the green (2,426, +0.2%) with European and Asian stocks as oil drops second day after an initial ramp higher amid speculation that LIbya and Nigeria may be asked to cap their production.
Today's Markets 
In Asia, Japan +0.8%. Hong Kong +0.6%. China -0.2%. India +1.2%.
In Europe, at midday, London +0.2%. Paris +0.2%. Frankfurt +0.3%.
Futures at 6:20, Dow flat. S&P +0.1%. Nasdaq +0.3%. Crude -0.8% to $43.87. Gold -0.3%to $1206.60.
Ten-year Treasury Yield -2 bps to 2.92%
The dollar was steady against most major currencies and bond yields retreated after a selloff last week. The yen fell to a two-month low as Bank of Japan Governor Haruhiko Kuroda reiterated that policy could be adjusted as needed.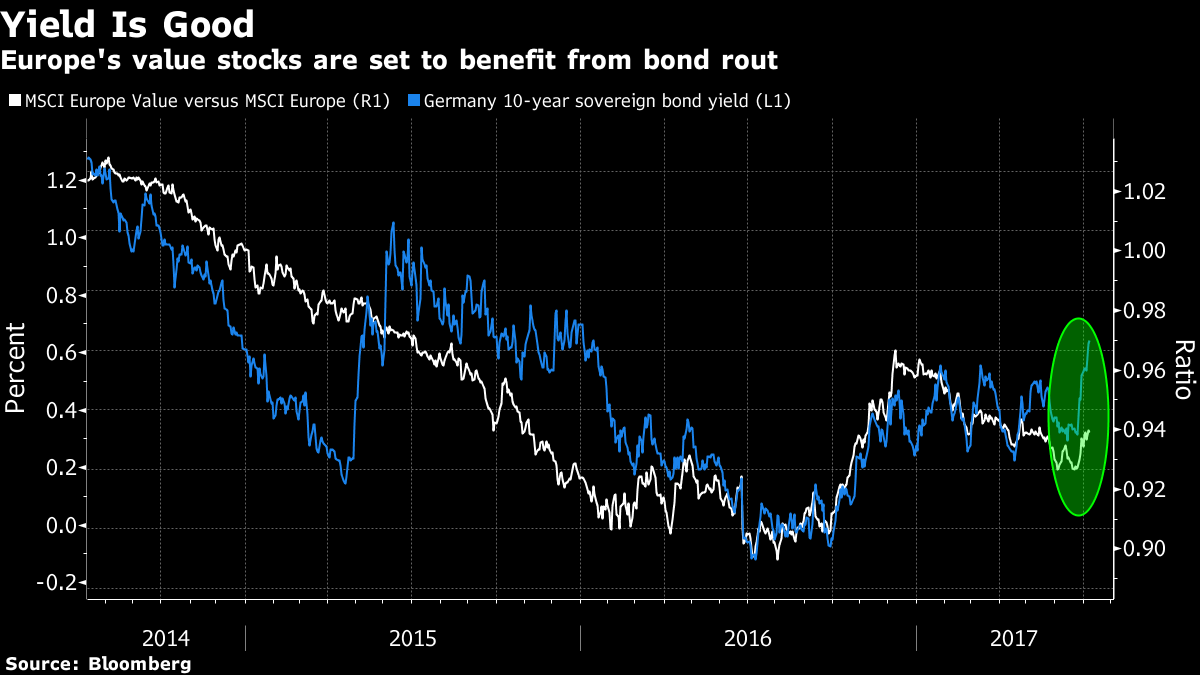 With global stocks close to all-time highs, investors are shrugging off political uncertainty and placing their faith in a continued earnings expansion on broadening global growth. Germany's trade surplus was higher than estimated as May exports beat forecasts, while U.S. employers added the most jobs in four months in June. PepsiCo Inc, JPMorgan Chase & Co, Citigroup Inc. and Wells Fargo & Co are set to report results this week.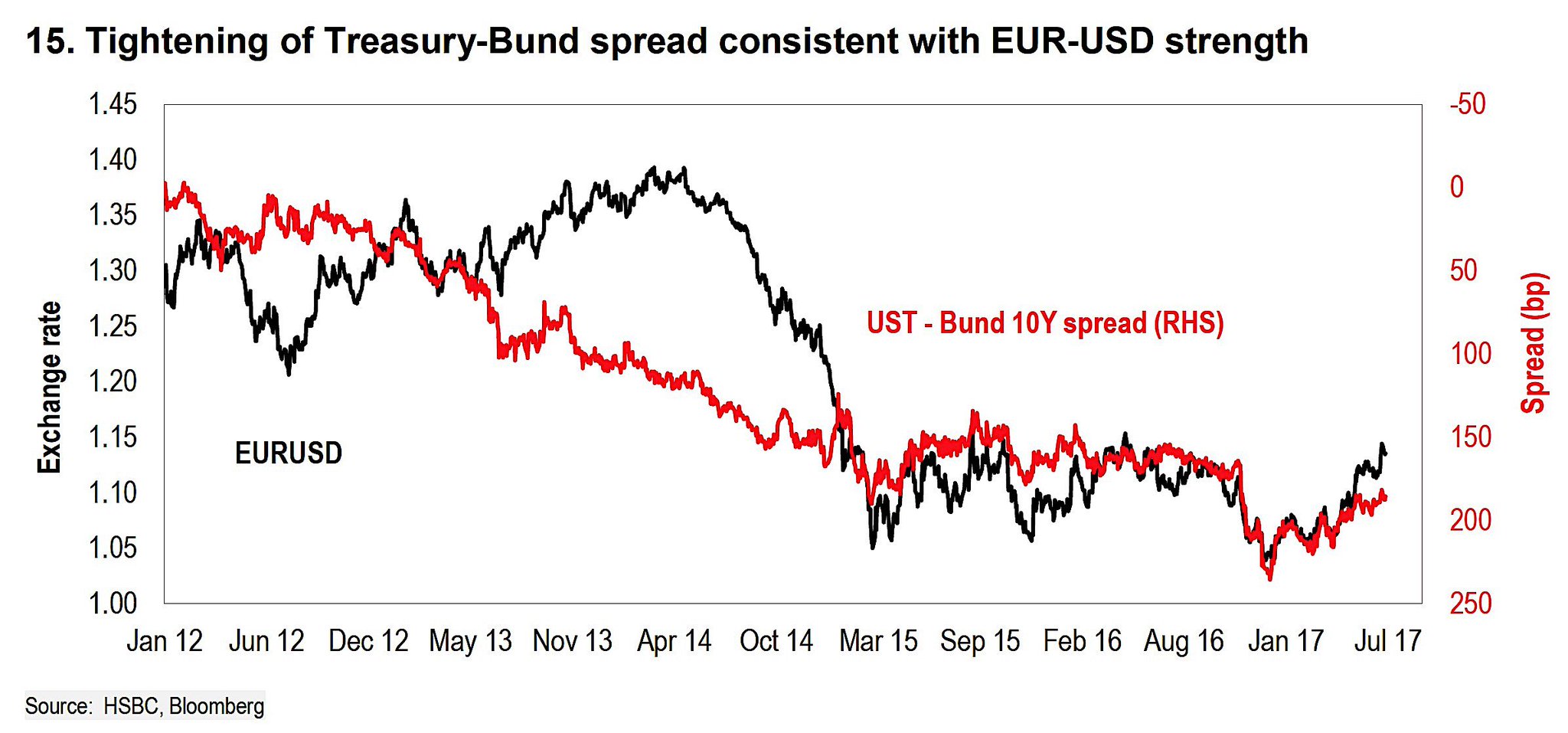 Asian equities rose, rebounding from their biggest weekly drop in four months, following stronger than expected U.S. hiring data that boosted investor confidence in a global economic recovery. A gauge of technology shares led the advance.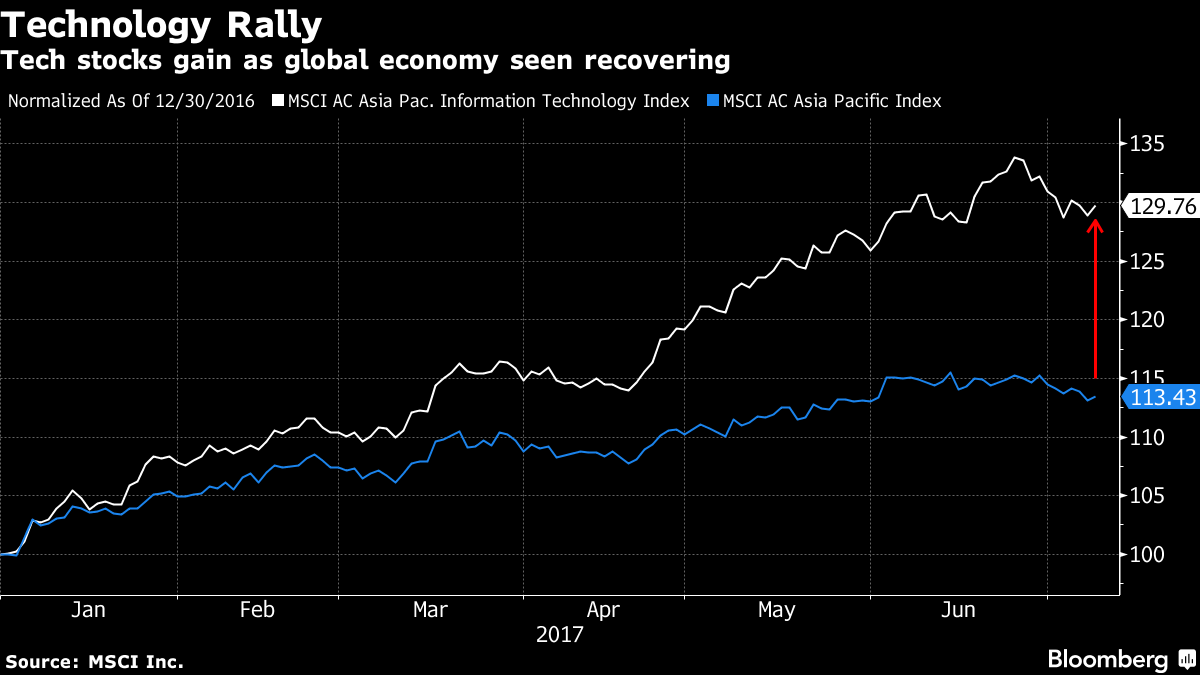 "The U.S. payroll data provided positive sentiment for equities market today about sustainability of global economic recovery, said John Teja, head of sales at PT Ciptadana Sekuritas in Jakarta. "Investors are expecting this trend will translate to improvement in corporate earnings in the coming quarters."
But despite the good private payrolls report, somewhat better than expected (187k vs. 170k forecast)…
… There is still no evidence of wage pressures in the United States.
– The average hourly earnings for all employees (year-over-year) came in below consensus (and still under 2.5% per year). Note that home prices are rising at about 6% per year.
CHINA: The pace of inflation in China held at 1.5% in June to easily stay under the 3% target set by Beijing. Food prices declined 1.2% compared with the same period a year ago, while non-food prices were down 2.2% in the month. Producer prices jumped 5.5% to match the forecast from economists.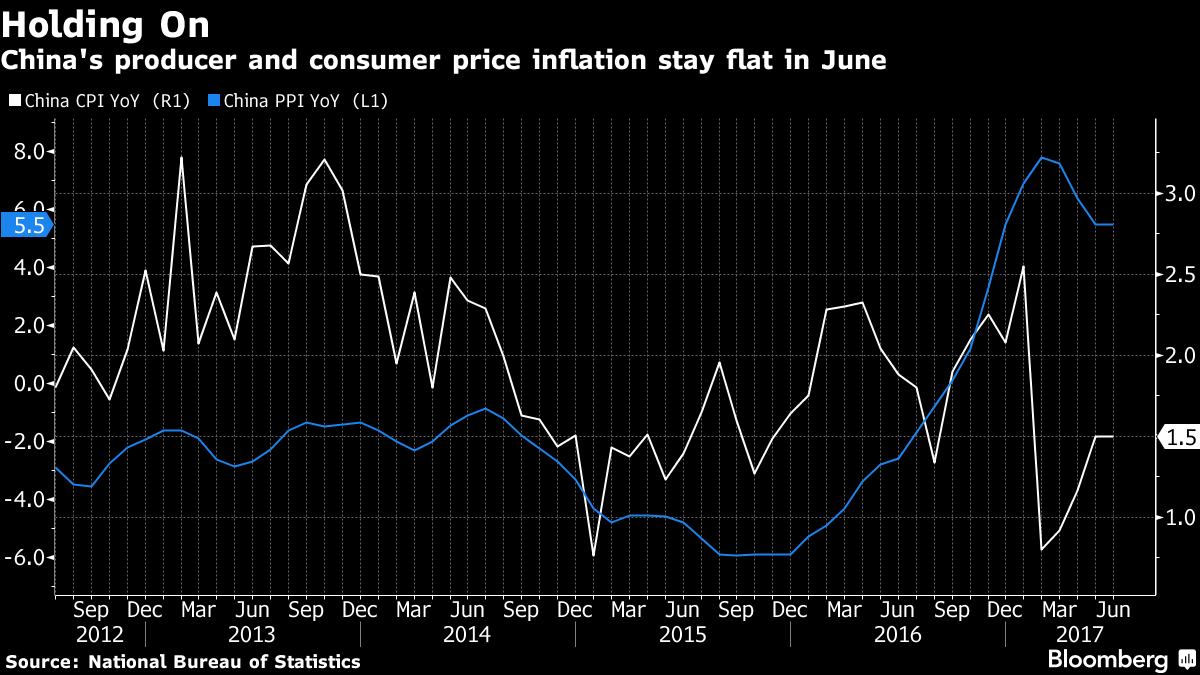 Rising factory prices in the world's second-biggest economy had been touted as a possible circuit breaker for anemic global inflation, which continues to defy accelerating economic growth. The thinking was that higher costs in China would drive up the price of everything from footwear to electronics which in turn would help lift profits and wages. Yet those hopes appear to be fading. 
"Higher PPI inflation lowers real interest rates, makes debt repayment easier, and boosts corporate profits," 
Reading data ata from June, much of the support came from higher commodity prices as companies restocked their inventories. That support is already fading as activity in the property and construction sectors remains soft and oil and raw materials prices decline, keeping factory prices lower.
Central bankers around the world are still scratching their heads over why inflation still isn't responding to better growth performances. So it fits that in China, despite a strong first half, isn't delivering faster price gains.
The nation's moderating price gains provides little evidence that situation is likely to change anytime soon, said Rob Subbaraman, chief economist for Asia ex-Japan at Nomura Holdings Inc. in Singapore.
G20 wrap: "We will continue to fight protectionism including all unfair trade practices," G20 leaders declared in a joint communique on Saturday following a meeting in Hamburg, Germany. However, the group stepped back from an unequivocal commitment to free trade for the first time since its inaugural summit in 2008. Instead, it said it would "strive to ensure a level playing field," noting "the importance of reciprocal and mutually advantageous trade and investment frameworks."
"A big message of it is this 19-versus-one frame,'' said Thomas Wright, director of the Center on the United States and Europe at the Brookings Institution in Washington. "They are quite isolated.''
Main moves in markets, from Bloomberg
Stocks
The Euro Stoxx 50 index was 0.4 percent higher as of 7 a.m. in New York.
S&P 500 Index futures were up 0.2 percent.
Currencies
The Bloomberg Dollar Spot Index added 0.1 percent.
The pound retreated 0.1 percent to $1.2875 and the euro was little changed at $1.1394.
Bonds
The yield on 10-year Treasuries dropped 2 basis points to 2.37 percent after rising 23 basis points in the past two weeks.
Commodities
WTI crude dropped 1.2 percent to $43.72 a barrel following its 2.8 percent slide Friday.
Gold dropped 0.3 percent to $1,208.34 an ounce after touching its lowest level since March. Silver fell 2.1 percent.
Asia
The yen fell 0.3 percent to its weakest since May 11.
The MSCI Asia Pacific Index rose 0.3 percent after hitting a five-week low Friday.
Japan's Topix Index added 0.5 percent. Australia's S&P/ASX 200 Index gained 0.4 percent. Hong Kong's Hang Seng Index rose 0.7 percent, while shares on the mainland declined.